Spring 2022 Genetics Graduate Student Association Conference Award
2022 Texas Genetics Society (TGS)
College Station, TX
Michelle Jonika
Ph.D. Candidate and Student board member of TGS
Advisor: Dr. Heath Blackmon
Platform Talk Title: "The Role of Centromeres in Chromosome Number Evolution"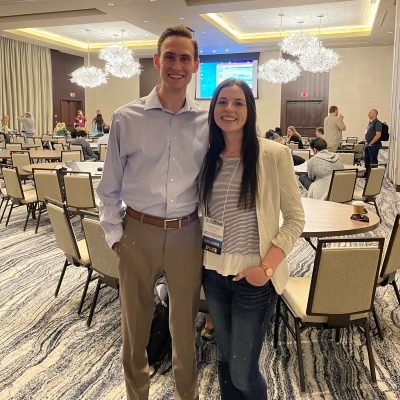 2022 International Symposium on the Biology of Actinomycetes (ISBA) – Toronto, Canada
Sandy LaBonte
Ph.D. Student – Advisor: Dr. Paul Straight
Poster title: "Identifying Streptomyces metabolites that mobilize a population of B. subtilis."
2022 International Mammalian Genome Society Annual Meeting
Westin Bayshore, Vancouver, BC, Canada
Michael McGill
Ph.D. Candidate – Advisor: Dr. David Threadgill
Platform Talk Title: "A constitutionally EGFR-deficient model of CRC: compensatory mechanisms mediated by other ERBB family members."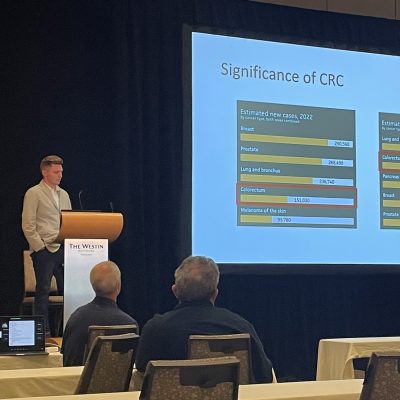 35th International Mammalian Genome Conference (IMGC 2022)
Westin Bayshore, Vancouver, BC, Canada
Aravindh Nagarajan
Ph.D. Candidate – Advisor: Dr. Helene Andrews-Polymenis
Platform Talk Title: "Multiple host genes are involved in the differential outcome to Methicillin-Resistant Staphylococcus aureus (MRSA) septic infections."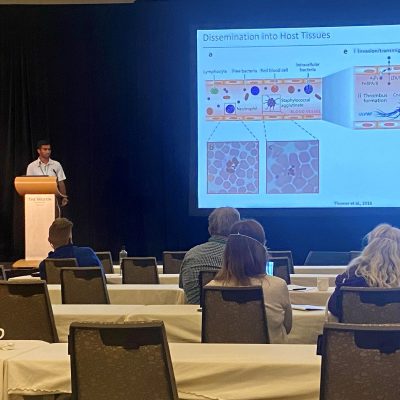 2022 Plant Biology Conference sponsored by American Society of Plant Biologists, Worldwide Summit
Portland, Oregon
Khushboo Rastogi
Ph.D. Candidate – Advisor: Dr. Endang Septiningsih
Poster title: "Genome Editing to develop High Lysine in the US Rice Cultivar Presidio."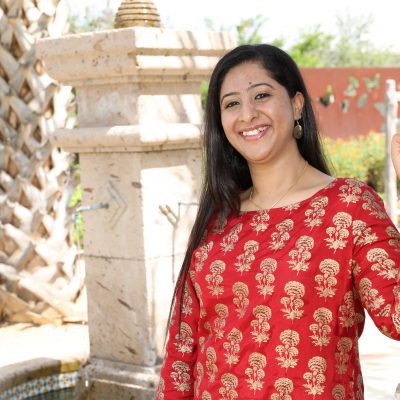 2022 American Chemical Society (ACS)
San Diego, California
Benjamin Thomas
Ph.D. Student – Advisor: Dr. Zhilei Chen
Poster title: "Novel Protein DNA circuit for the detection of Shiga toxin."
The Gordon Research Conference on Genetic Biocontrol
Four Points, Ventura, CA
Joseph Romanowski
Ph.D. Student – Advisor: Dr. Zach Adelman
Poster Title: "Effect of DNA double-strand break site location on CRISPR/CAs9-induced transgene elimination in Aedes aegypti."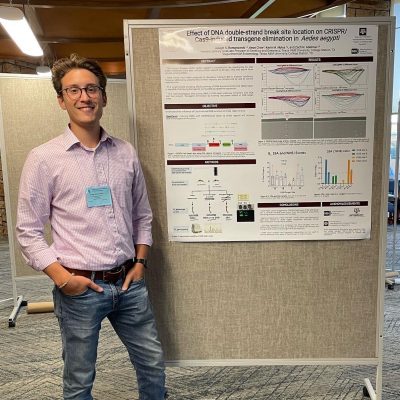 2022 U.S. Senator Phil Gramm Doctoral Fellowship Award
Congratulations to our Ph.D. Candidate, Aravindh Nagarajan, on being named a 2022 U.S. Senator Phil Gramm Fellowship Recipient.
by doctoral students whose command of their respective disciplines exemplifies the meaning of scholar/mentor in the highest sense.
We are super proud to recognize you and celebrate your accomplishments with you!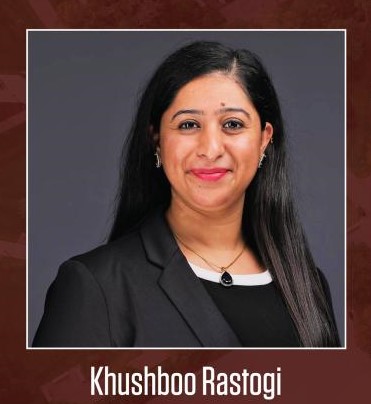 The Montgomery Award
is awarded to student leaders making major contributions to the academic and professional opportunities, and quality of life of their fellow graduate and professional students here at Texas A&M. Whether through demonstrated leadership in recognized graduate student groups or service organizations, students must show their dedication to serving Aggie graduate and professional students in addition to excellent academics and scholarship.
Khushboo Rastogi  is a Ph.D. candidate in the Genetics and Genomics Interdisciplinary Program, under the advisement of Dr. Endang Septiningsih. Her research assesses rice genomic resources for nutritional quality and stress tolerance. She is active in the Women in Science and Engineering (WISE) program and served as a Scholarship Chair. Khushboo has served as Treasurer and Awards Chair for the Genetics Graduate Student Association (GGSA) and as a Graduate and Professional Student Government (GPSG) senator. She is also Vice Chair of the student-led Texas A&M Genome Editing Symposium, which brings together all individuals interested in gene editing as it relates to agriculture and life science.
2022 Texas Genetics Society Meeting Awards
Best Platform Talk Award
Role of Host Genetics in Methicillin-Resistant Staphylococcus aureus (MRSA) infection (F9)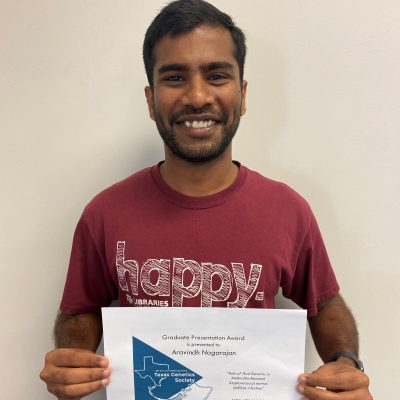 Aravindh Nagarajan
Advisor: Dr. Helene Andrews-Polymenis
Best Poster Presentation Award
Identification of dysregulated small RNA in Angelman syndrome pig extracellular vesicles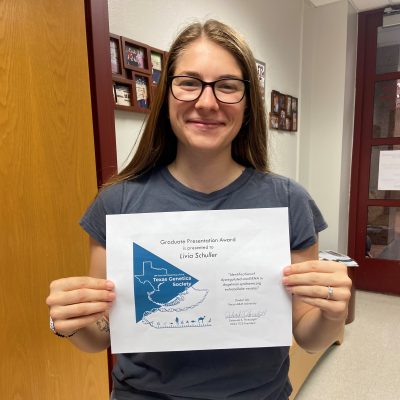 Livia Schuller
Advisor: Dr. Scott Dindot
2022 Genetics and Genomics Recruitment Symposium Oral Presentations
A NOVEL TECHNOLOGY FOR ENGINEERING
BINDERS TO MEMBRANE PROTEINS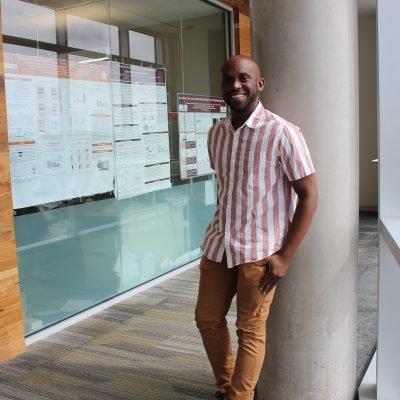 Benjamin Thomas
Advisor: Dr. Zhilei Chen
UNRAVELLING THE GENETIC BASIS FOR COLD TOLERANCE IN RICE SEEDLING USING GENOME WIDE ASSOCIATION PANEL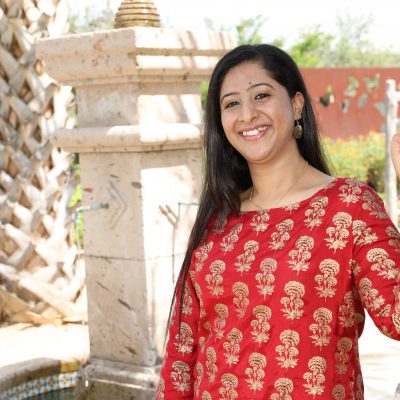 Khushboo Rastogi
Advisor: Dr. Endang M. Septiningsih
2022 Genetics and Genomics Graduate Student Awards
2022 Research Excellence Award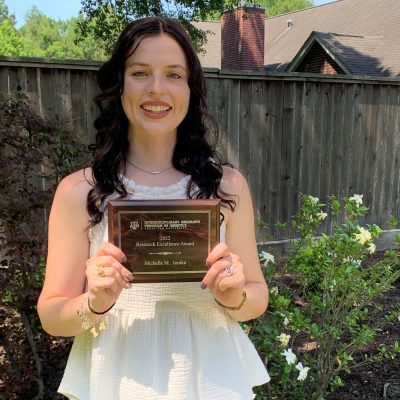 Michelle Jonika
Advisor: Dr. Heath Blackmon
2022 Research Excellence Award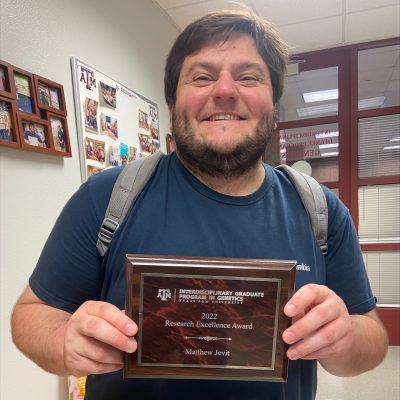 Matthew Jevit
Advisor: Dr. Terje Raudsepp
2022 Clint Magill Outstanding GGSA Member Award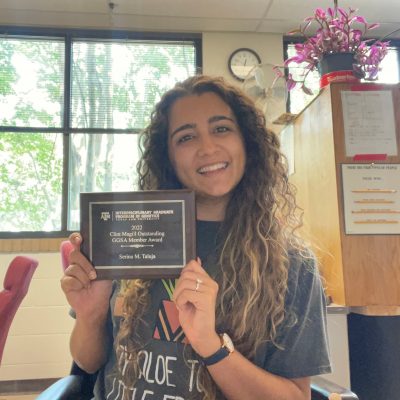 Serina Taluja
Advisor: Dr. David Stelly
2022 Clint Magill Outstanding GGSA Member Award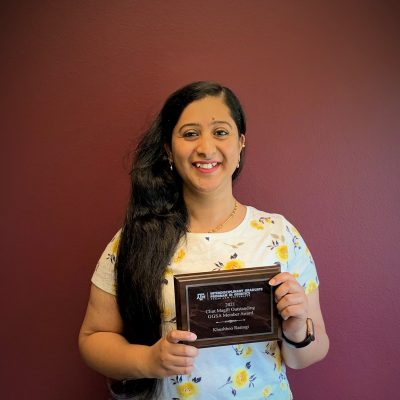 Khushboo Rastogi
Advisor: Dr. Endang Septiningsih
2022 Award for Teaching Excellence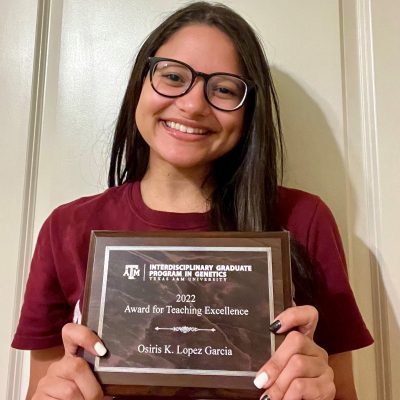 Osiris K. Lopez Garcia
Advisor: Dr. Daniel Paredes-Sabja
2022 Student Choice Award for Teaching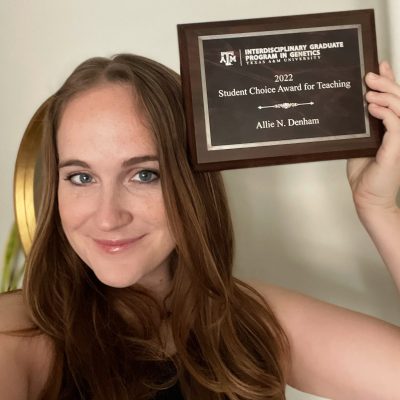 Allie N. Denham
Advisor: Dr. Vladimir Vladimirov
2021 Genetics and Genomics Graduate Student Awards
2021 Award for Teaching Excellence

Andrew Harris
Advisor: Dr. Bill Murphy
2021 Student Choice Award for Teaching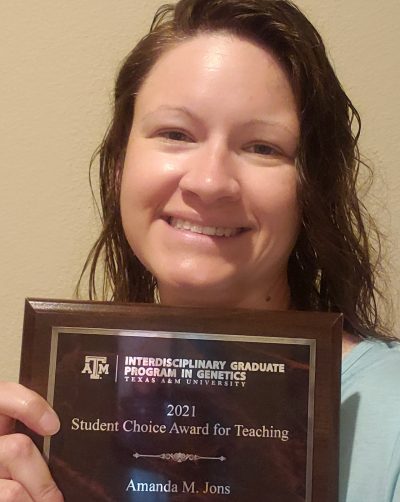 Amanda Jons
Advisor: Dr. Sarah Bondos
2020 Genetics and Genomics Graduate Student Awards
2020 Award for Teaching Excellence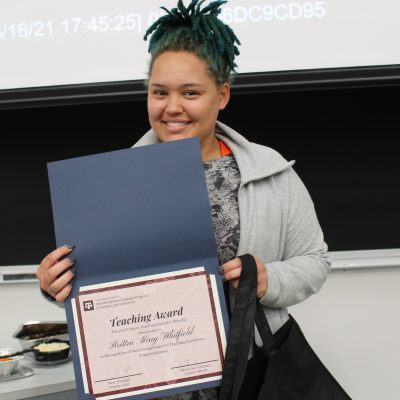 Brittni A. Ming-Whitfield
Advisor: Dr. David Threadgill
2020 Student Choice Award for Teaching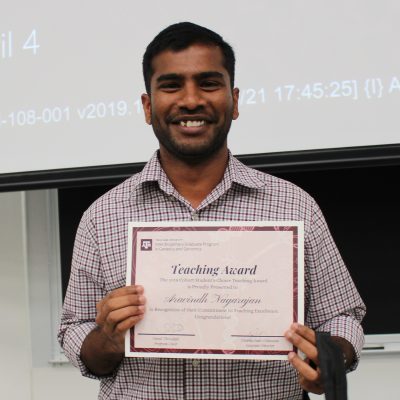 Aravindh Nagarajan
Advisor: Dr. Helene Andrews-Polymenis
2021 Genetics and Genomics Science Art Contest Awards
"The Giants of Genetics"
First Place

Image credit: Shelby Morton
Advisor: Dr. Gregory Reeves
"A Cotton Conundrum "
Second Place

Image credit: Serina Taluja
Advisor: Dr. David Stelly
"Trep Garden"
Third Place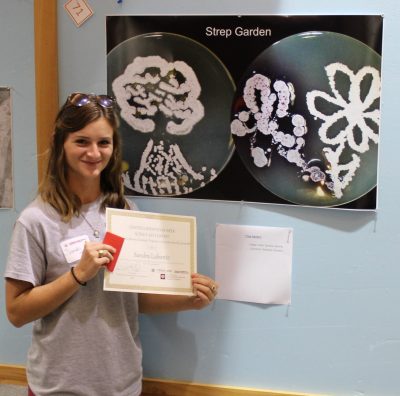 Image credit: Sandy LaBonte
Advisor: Dr. Paul Straight