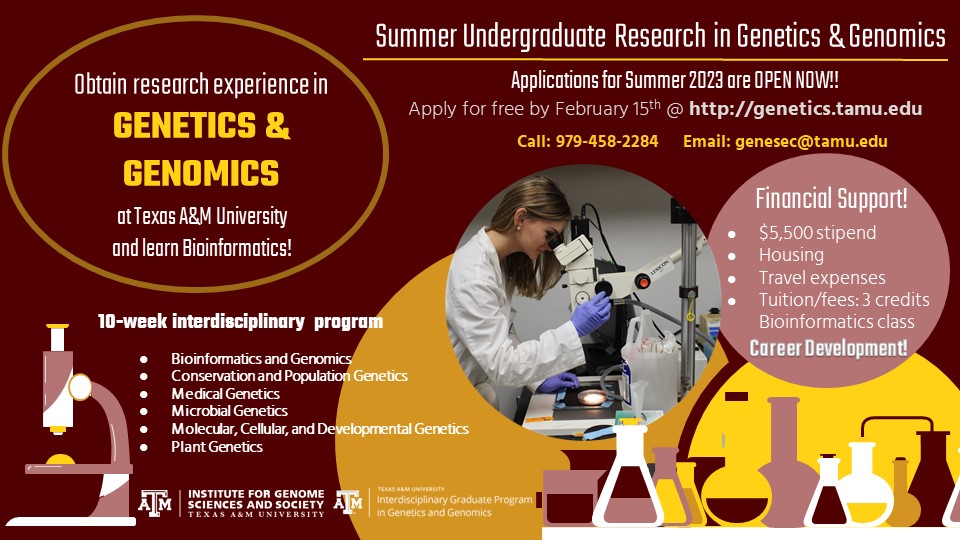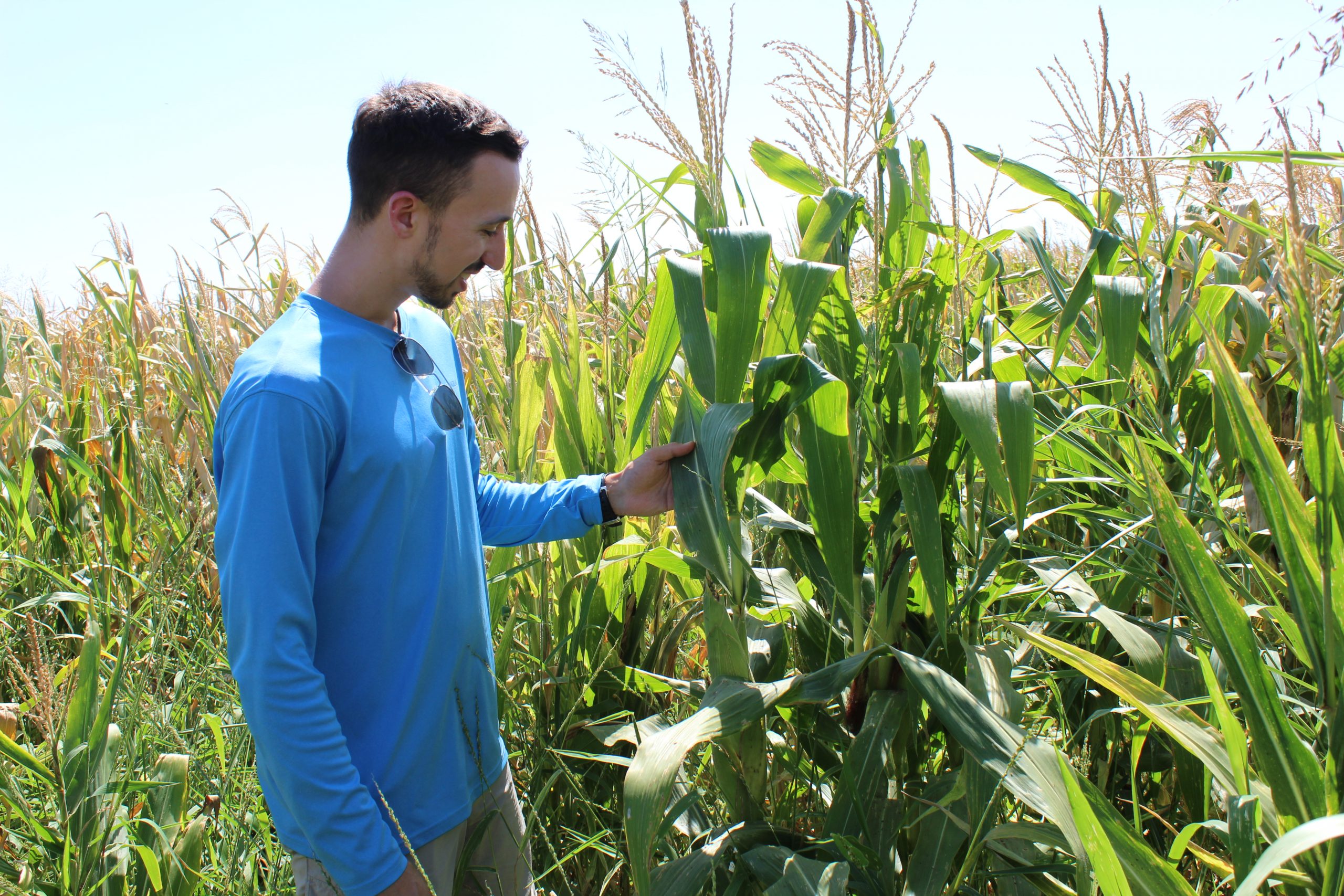 Welcome to the Graduate Program in Genetics and Genomics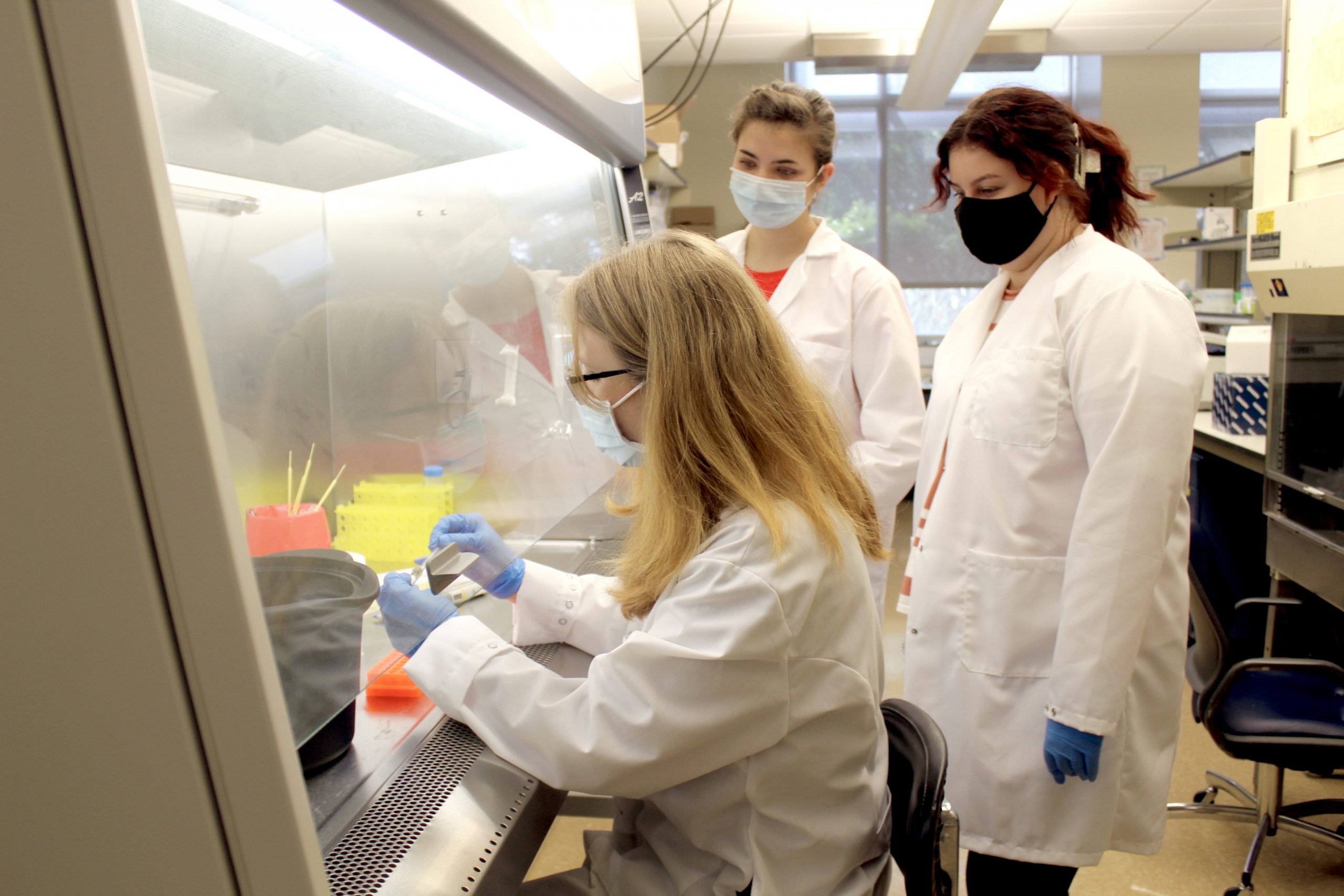 Welcome to the Graduate Program in Genetics and Genomics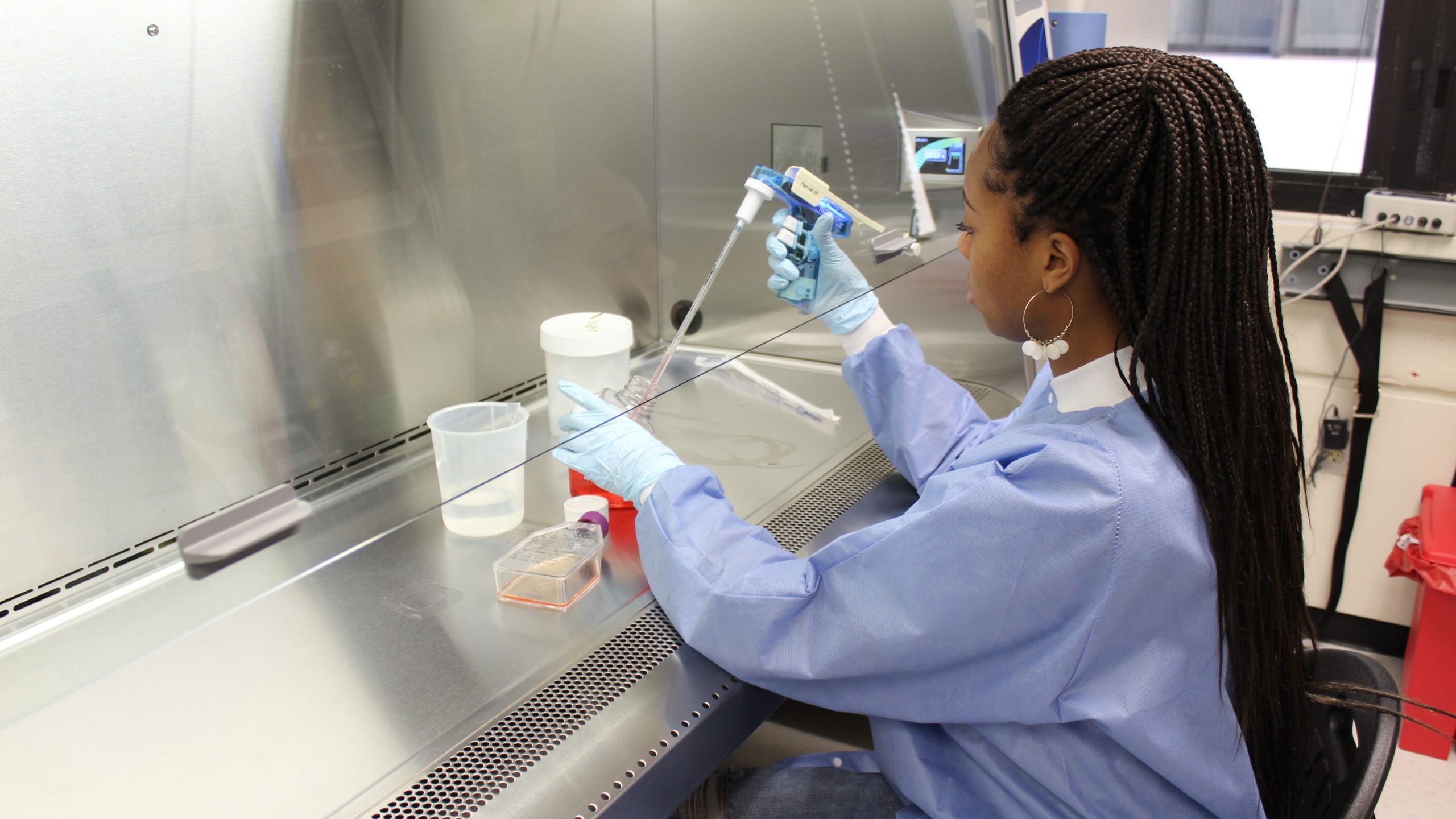 Welcome to the Graduate Program in Genetics and Genomics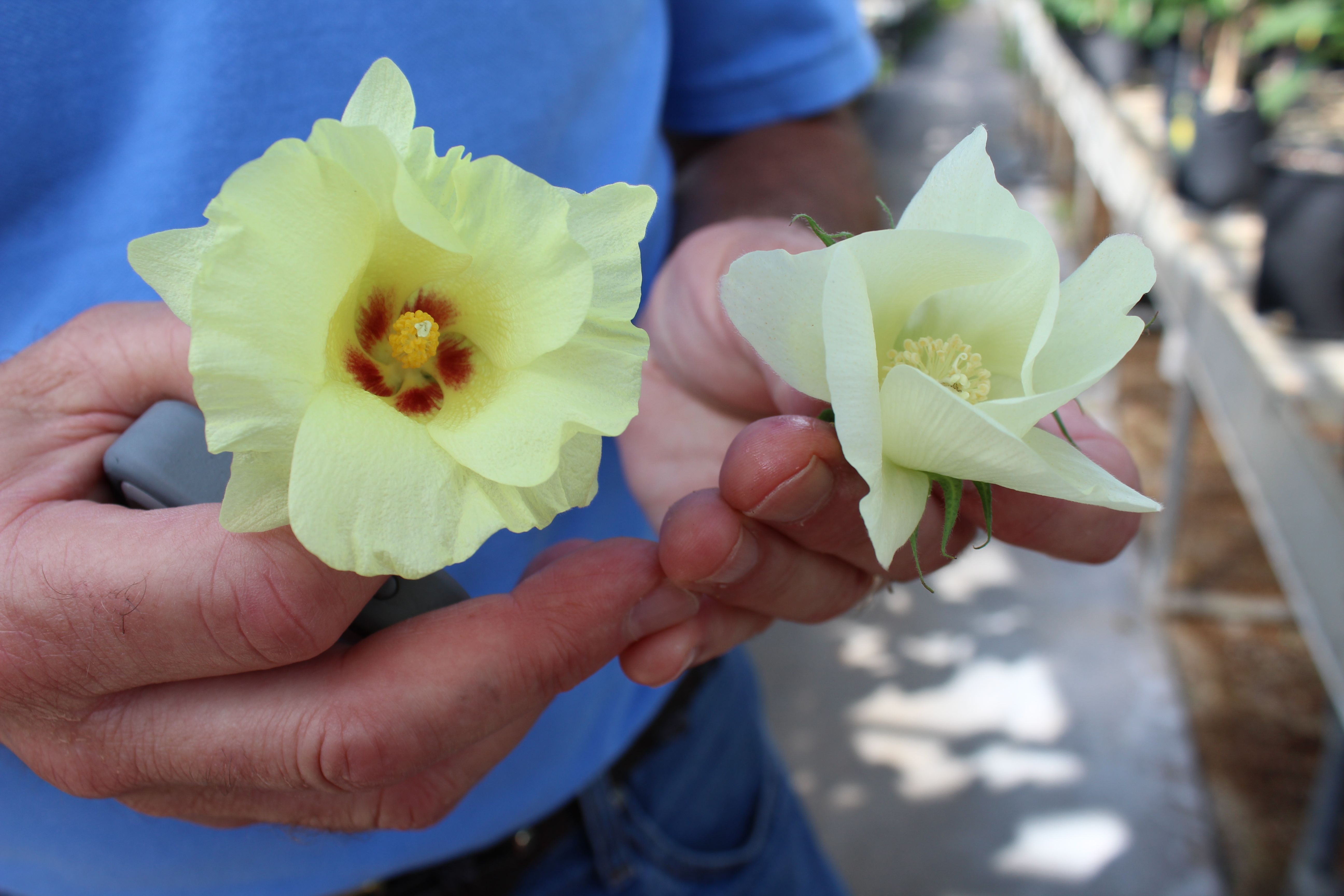 Welcome to the Graduate Program in Genetics and Genomics
Welcome to the Graduate Program in Genetics and Genomics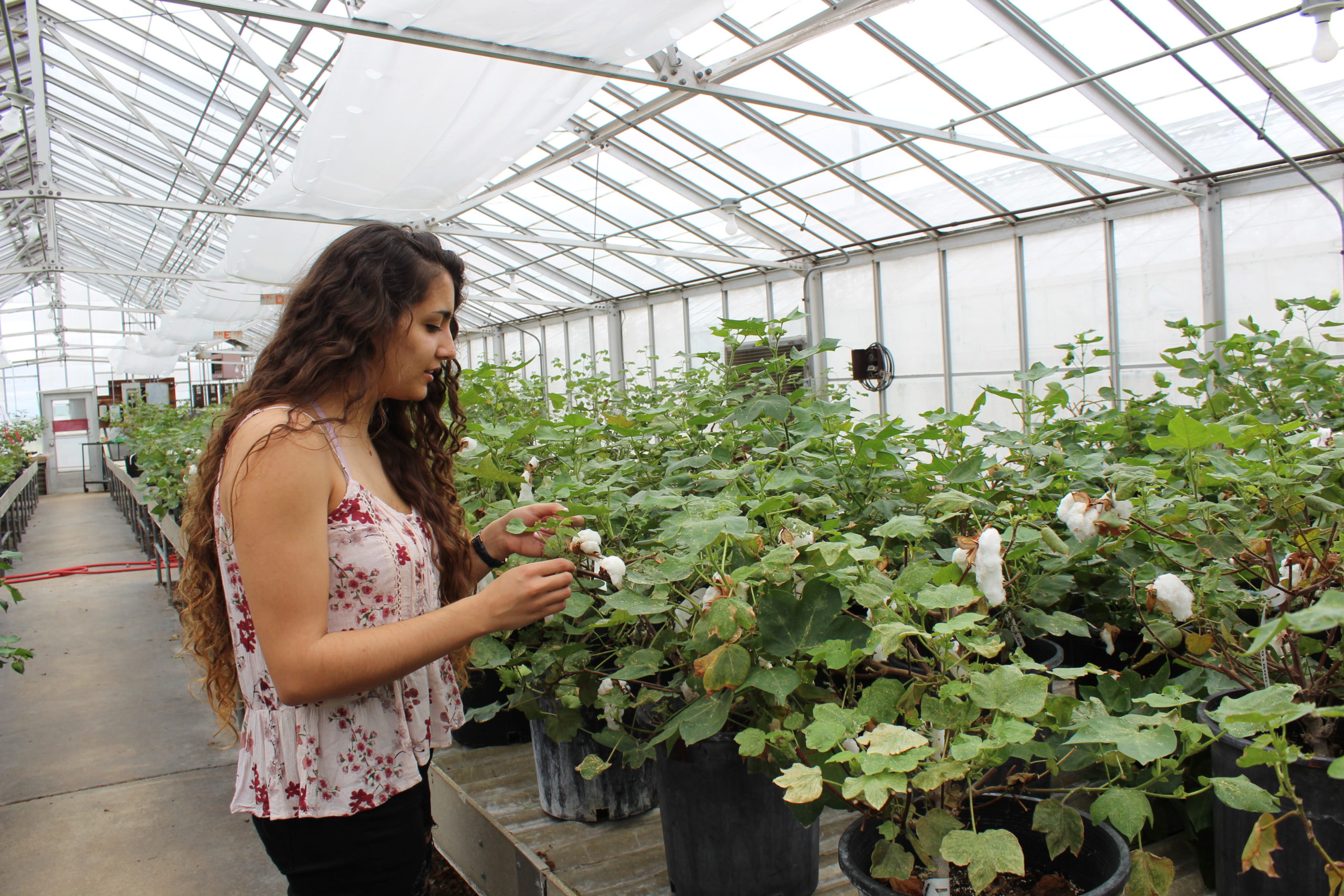 Welcome to the Graduate Program in Genetics and Genomics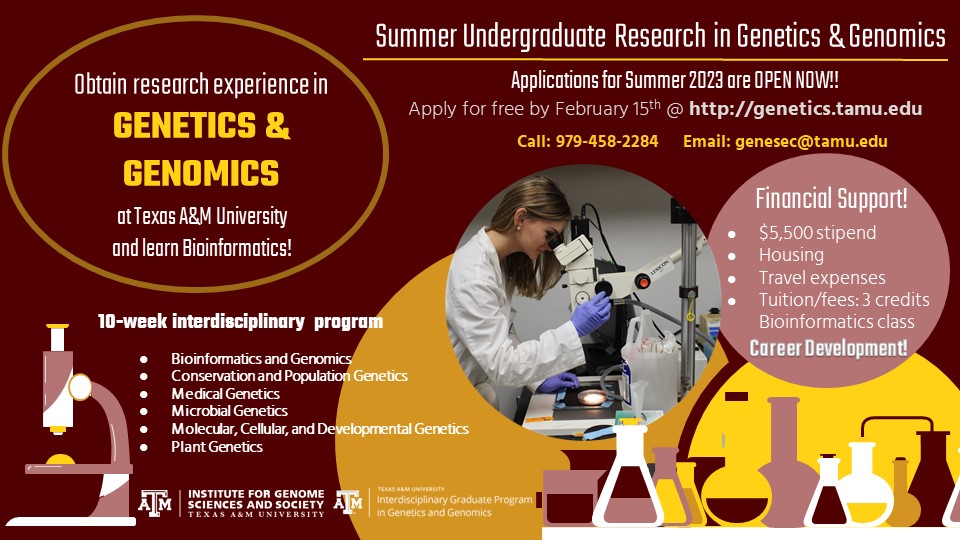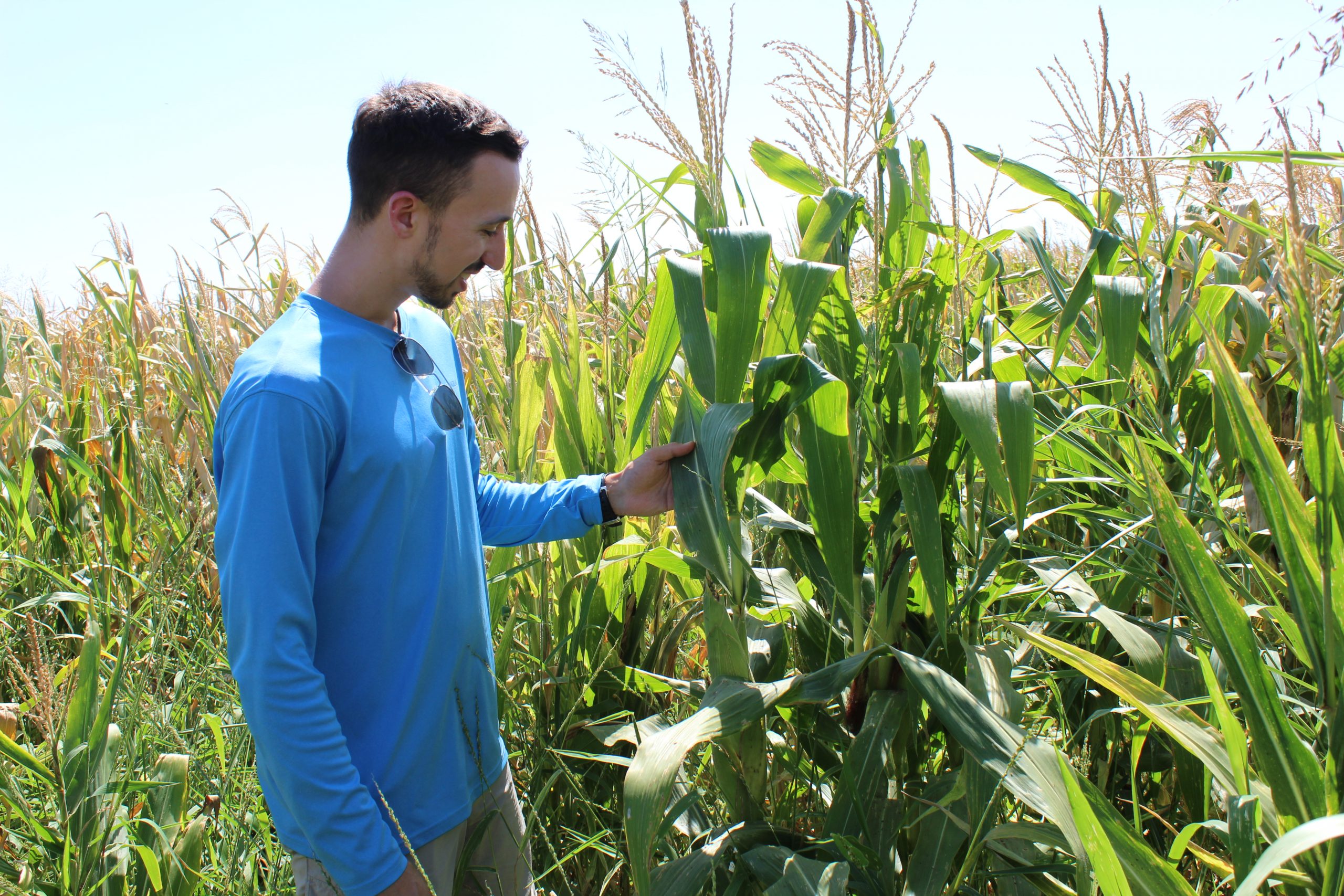 Welcome to the Graduate Program in Genetics and Genomics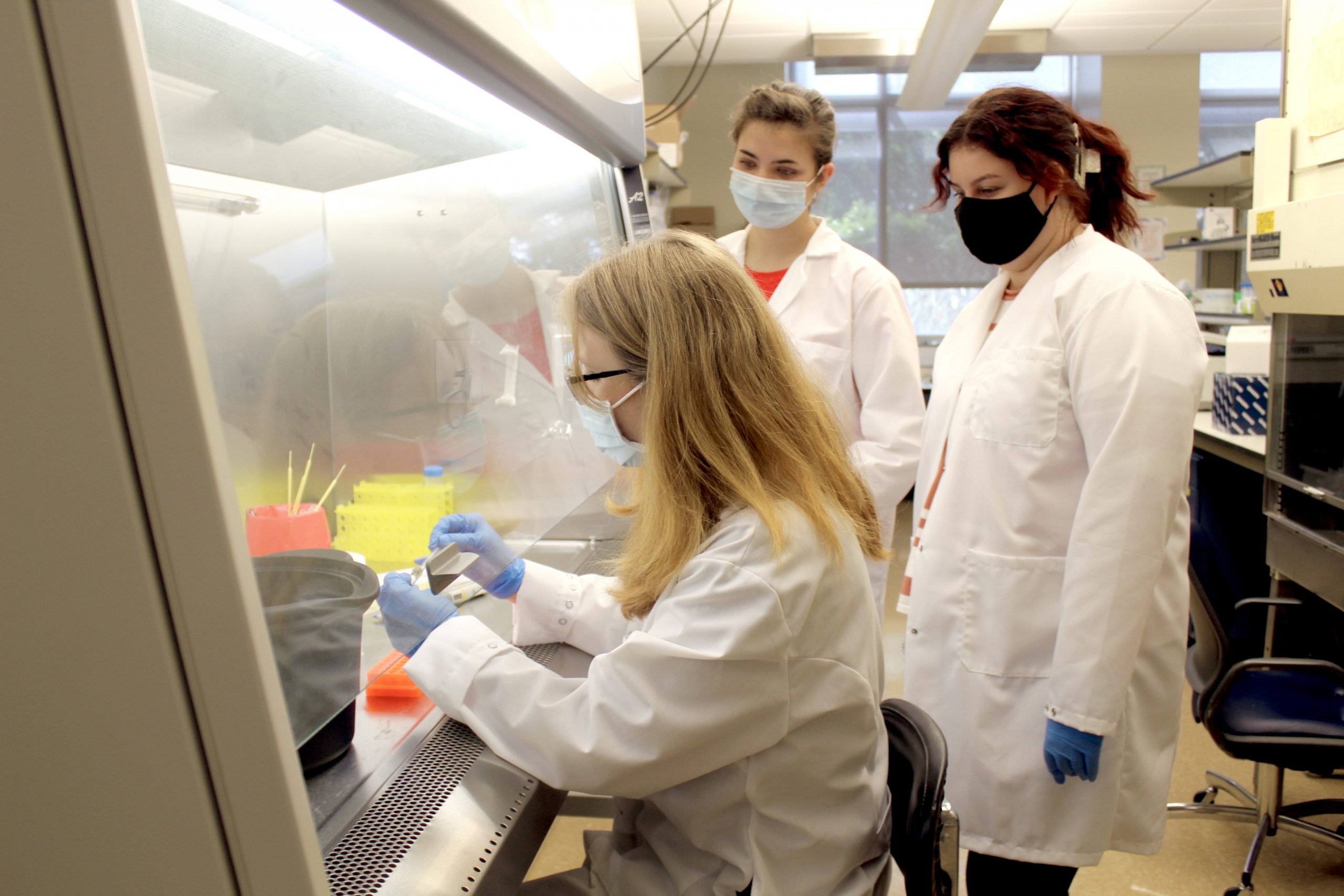 Welcome to the Graduate Program in Genetics and Genomics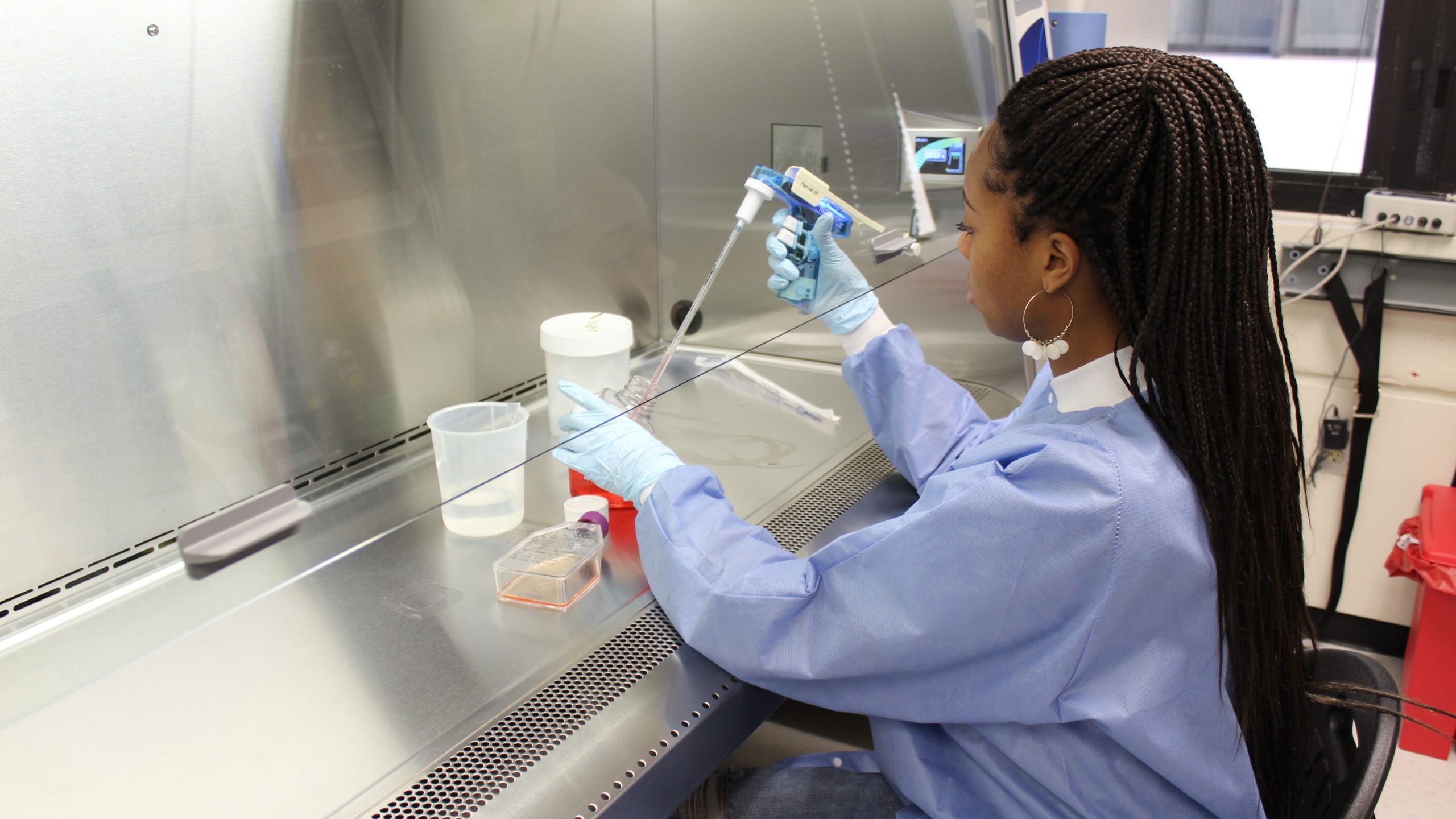 Welcome to the Graduate Program in Genetics and Genomics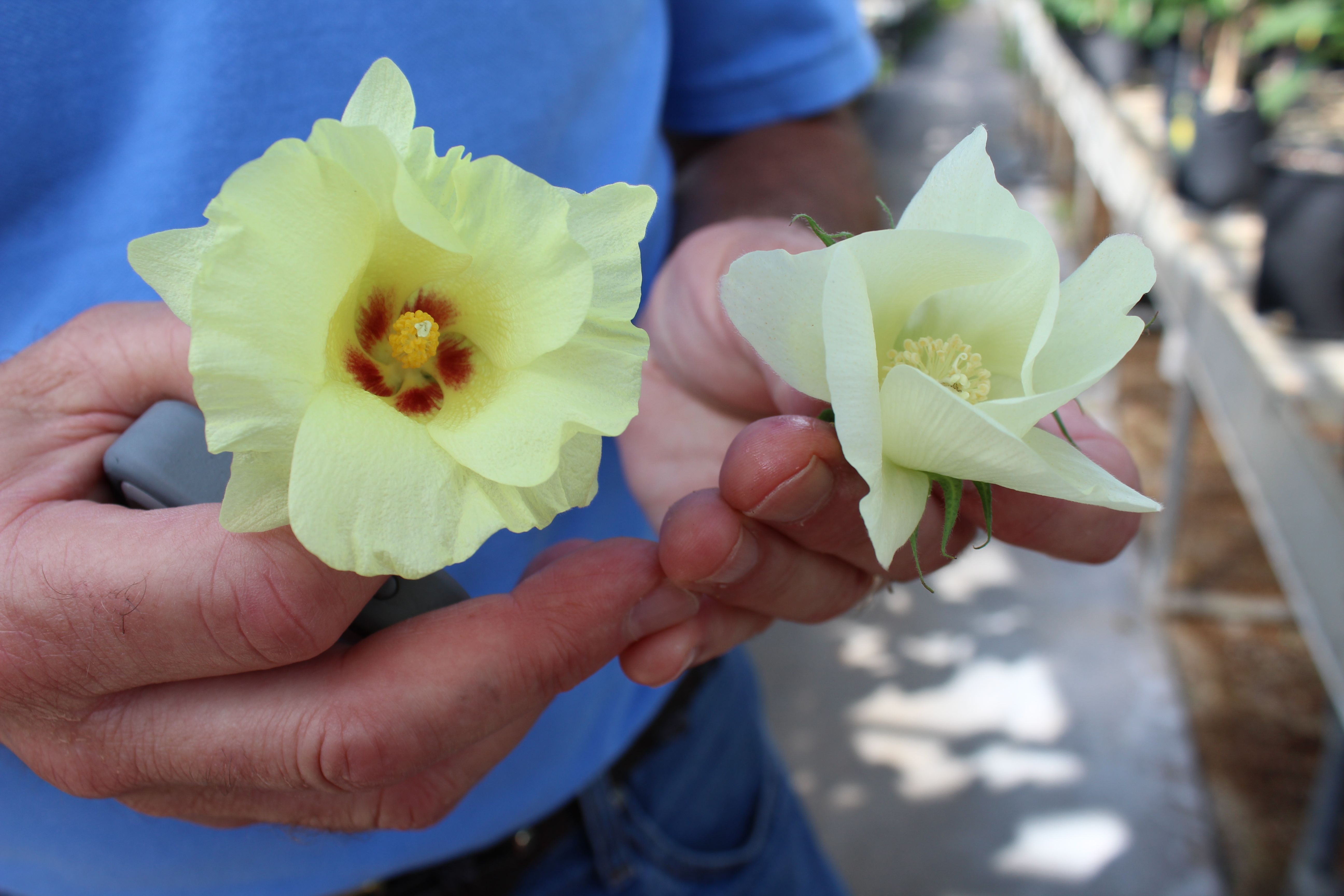 Welcome to the Graduate Program in Genetics and Genomics
Welcome to the Graduate Program in Genetics and Genomics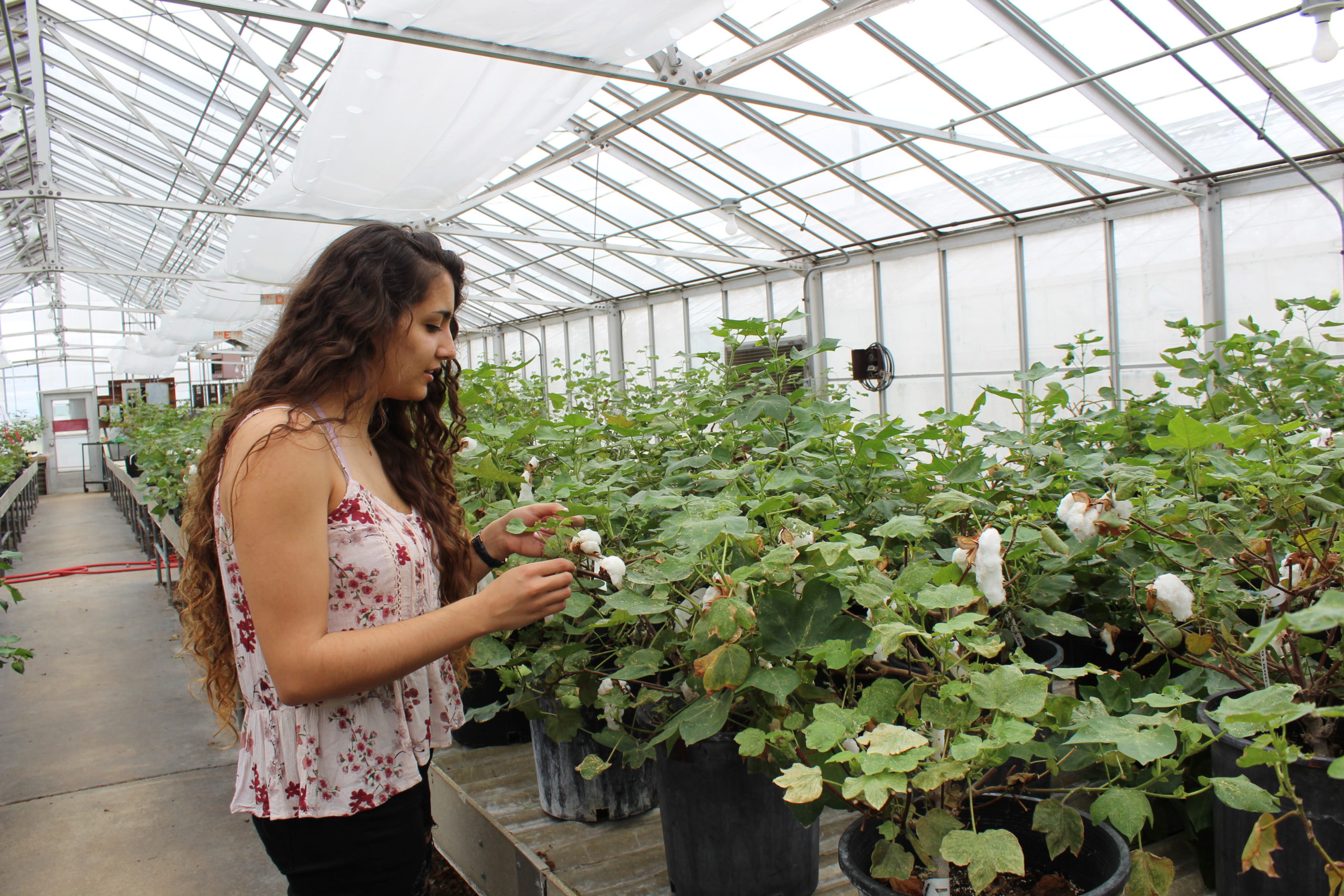 Welcome to the Graduate Program in Genetics and Genomics
TEXAS A&M GENETICS PHD PROGRAM OVERVIEW
Congratulations to our Ph.D. Student, Stephanie McMahon from the Galloway-Peña Lab! She got accepted and chosen for her first oral presentation at
The 2022 IDWeek in Washington DC in October 20, 2022!
Stephanie's talk was entitled:"Contribution of the Oral Cavity and Gastrointestinal Microbiome on Bloodstream Infections in Leukemia Patients".

Her abstract will be published as an online supplement to Open Forum Infectious Diseases (OFID), the Open Access Journal from IDSA!
We are super proud of you! Whoop!
Congratulations to our Ph.D. Candidate, Aravindh Nagarajan, on being named a 2022 U.S. Senator Phil Gramm Fellowship Recipient!
The U.S. Senator Phil Gramm Doctoral Fellowship was established to promote, encourage and reward outstanding teaching and research by doctoral students whose command of their respective disciplines exemplifies the meaning of scholar/mentor in the highest sense.

We are super proud to recognize you and celebrate your accomplishments with you!

Read more about Aravindh and this prestigious award here!
Congratulations to our Ph.D. Candidate, Andrew Harris from the Murphy Lab! He received the outstanding oral student presentation award at the 11th International Conference on Canine and Feline Genetics and Genomics held at the Hudson Alpha Institute for Biotechnology in Huntsville, AL.
Andrew's talk was entitled "Ultracontinuous genomes elucidate complex speciation patterns in Panthera".

We are super proud of you! Keep up the great work!
Congratulations to our Faculty of Genetics and Genomics, Dr. Jessica Galloway-Peña, on her collaborative work on this great publication which is out today, September 29th, 2022 in Cell!
"Mucus-degrading Bacteroides link carbapenems to aggravated graft-versus-host disease"
Congratulations to our Ph.D. candidate, Michelle Jonika, for her most recent publication for the Genetics Society of America (GSA) Career Dev Toolkit, a part of the Genes to Genomes blog!
The Career Dev Toolkit is designed to provide early career scientists in life sciences with a centralized repository of professional development tools in a mixed media format.
The toolkit includes specially curated resources for skill and resume building, guided career exploration, blog posts written by subcommittee members and guests, and transcripts and videos from workshops.

Check out her blog piece "Career Development through the Lens of Design-Thinking" here:
BLUE GENES AND BOOTS – GENETICS & GENOMICS PODCAST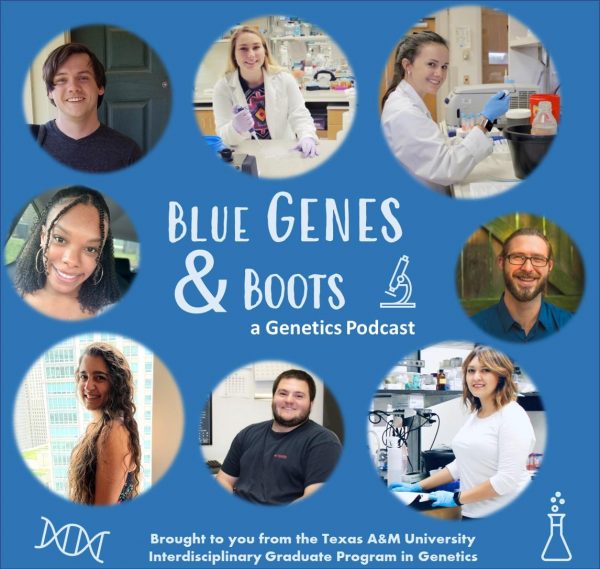 Interested in science and learning about the grad student life? We talk to world-class faculty about their research at Texas A&M and hear first-hand from grad students about how to thrive in a PhD program.