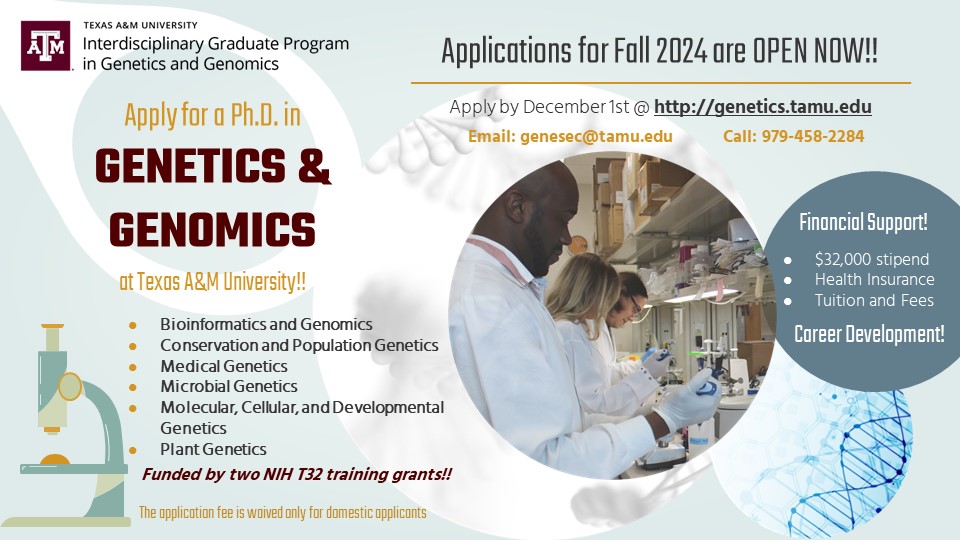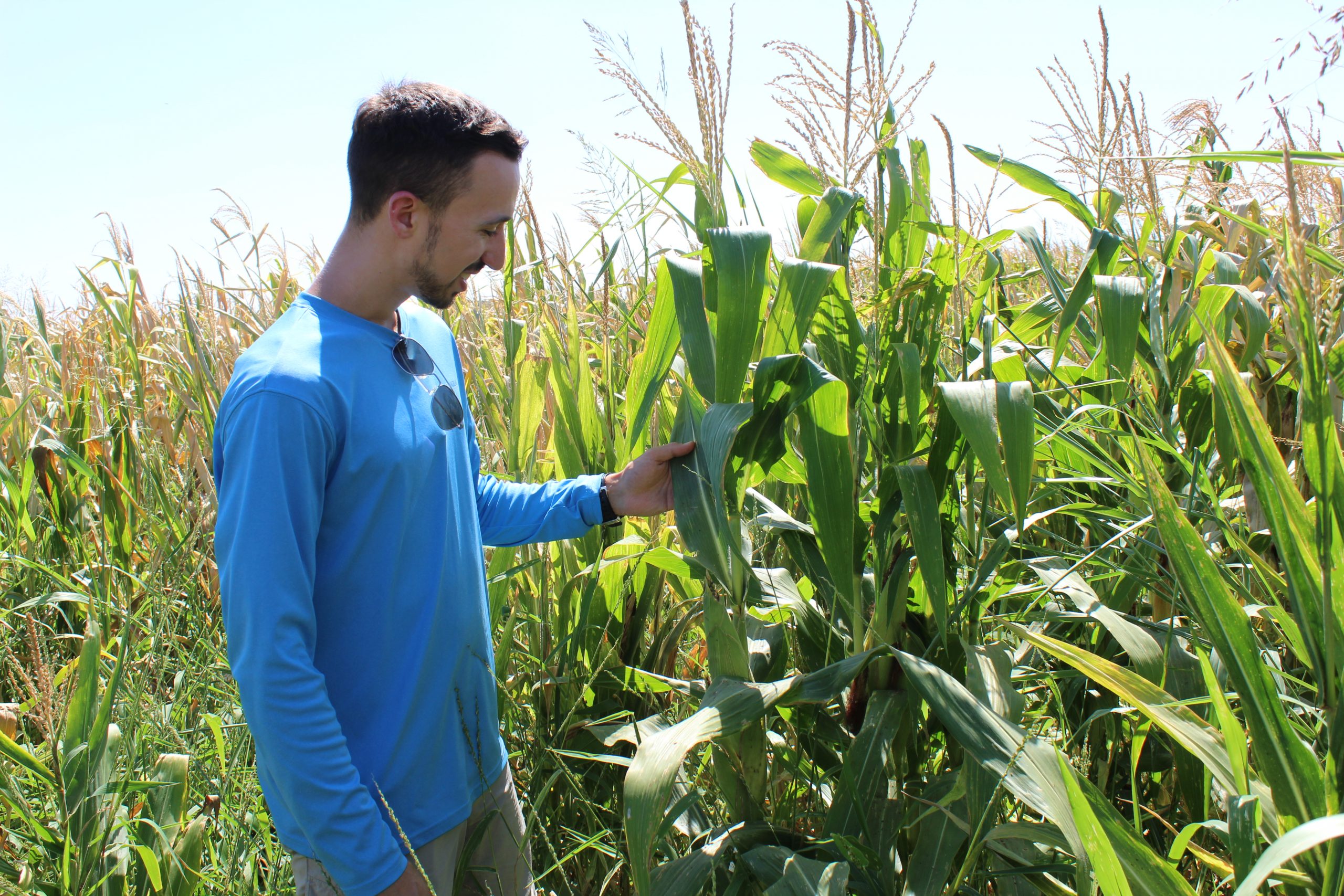 Welcome to the Graduate Program in Genetics and Genomics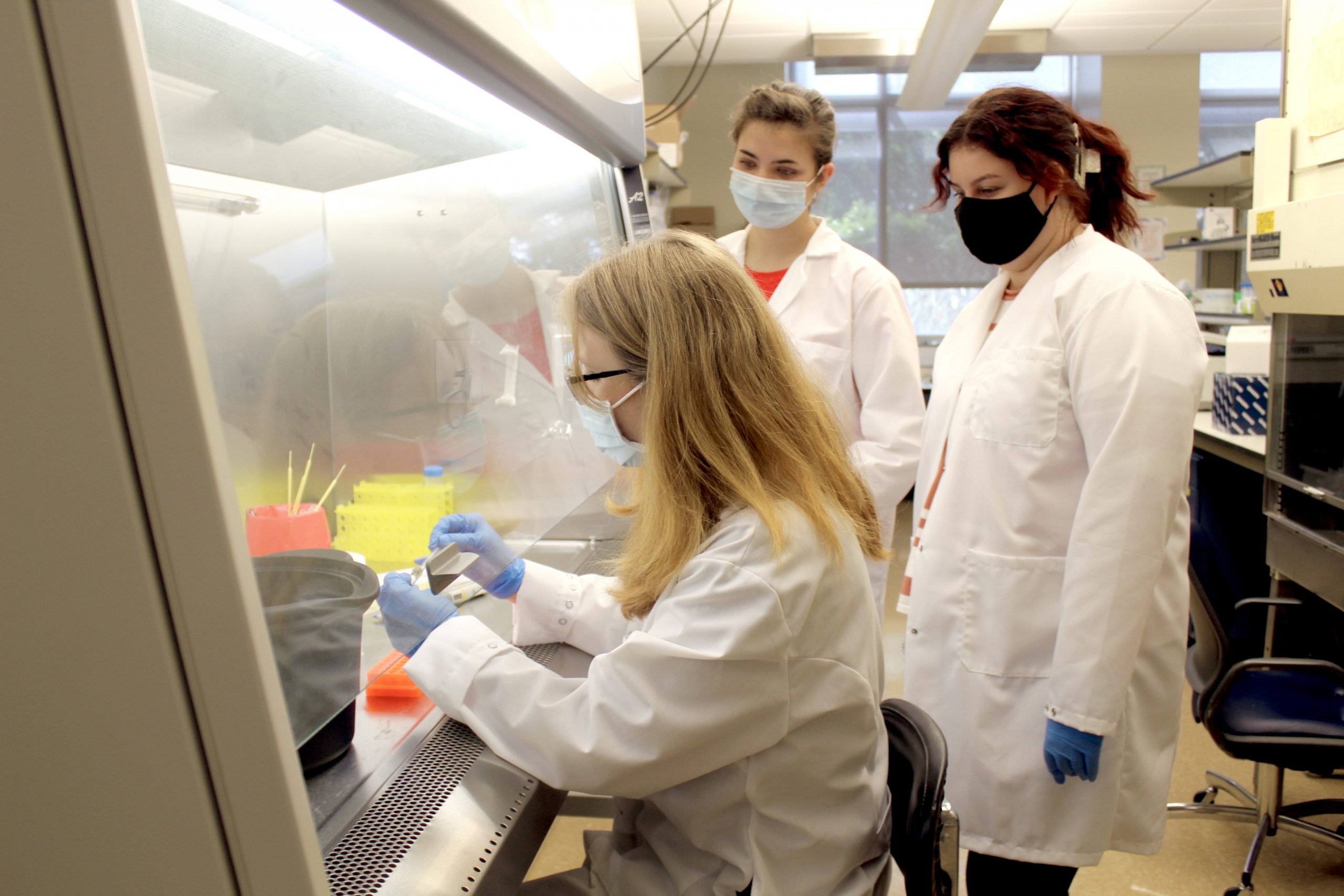 Welcome to the Graduate Program in Genetics and Genomics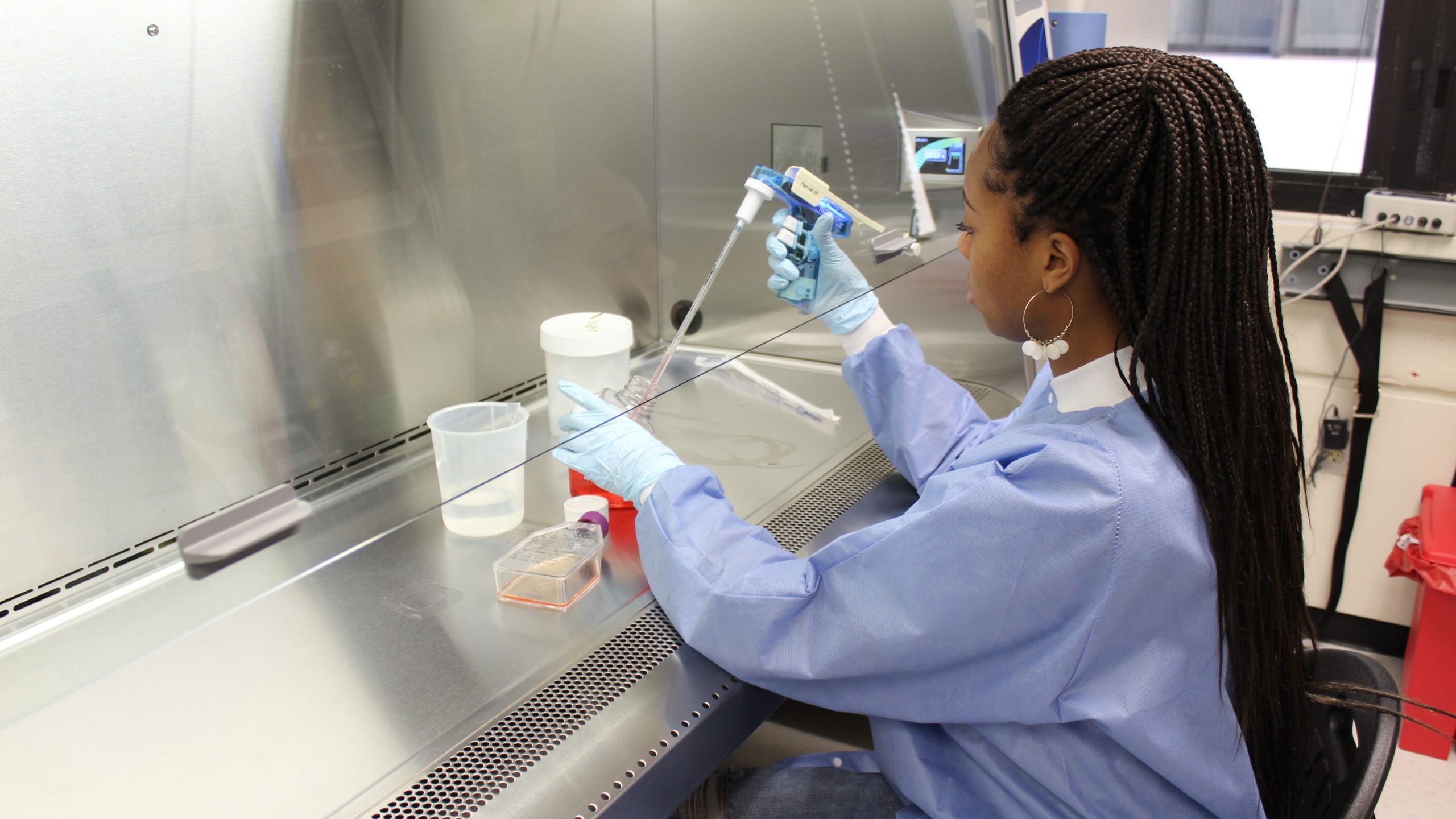 Welcome to the Graduate Program in Genetics and Genomics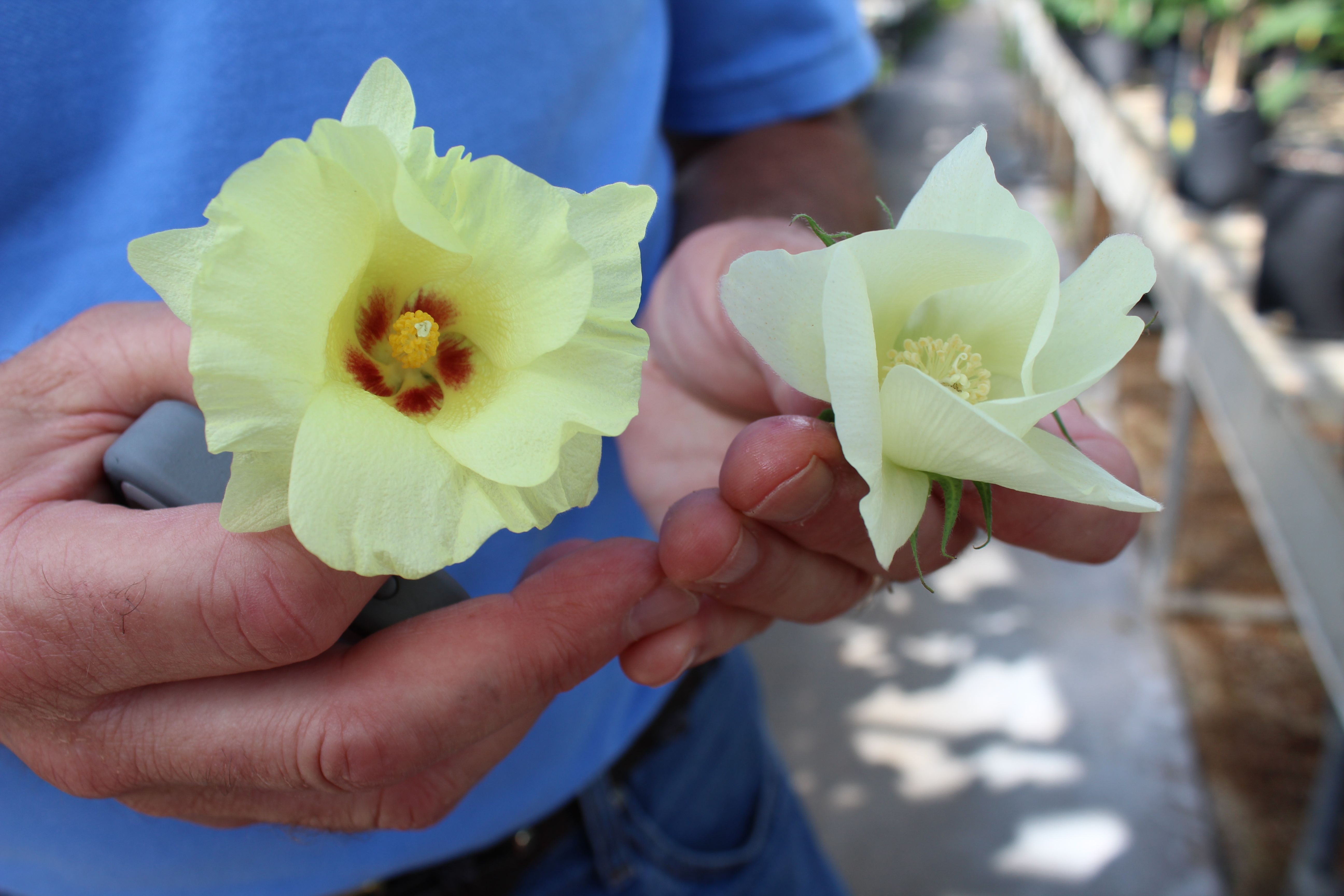 Welcome to the Graduate Program in Genetics and Genomics
Welcome to the Graduate Program in Genetics and Genomics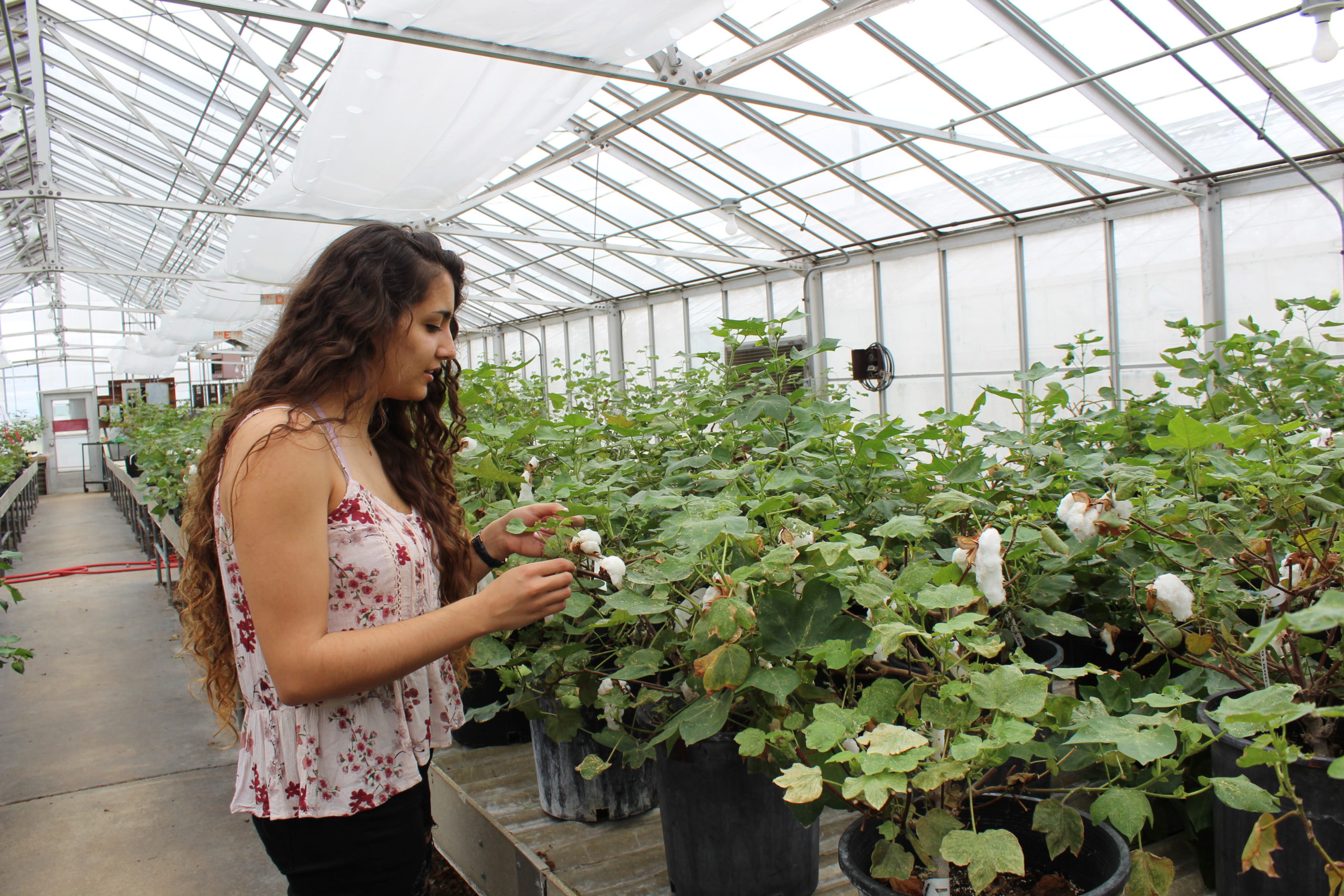 Welcome to the Graduate Program in Genetics and Genomics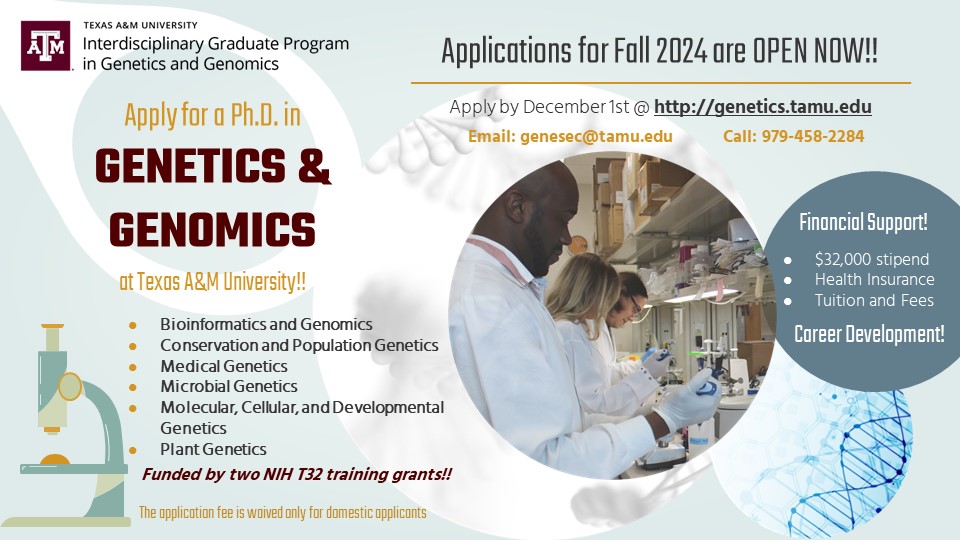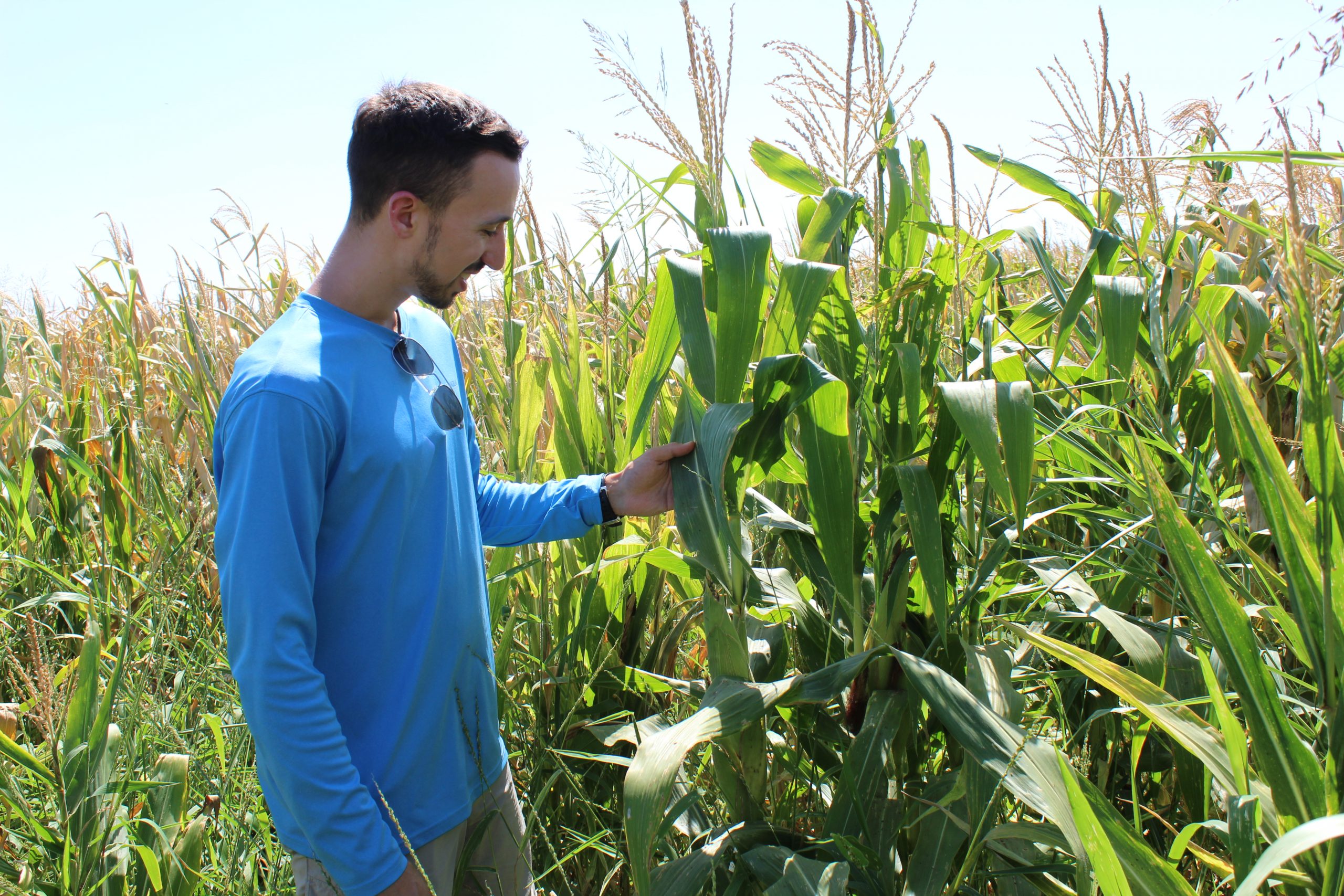 Welcome to the Graduate Program in Genetics and Genomics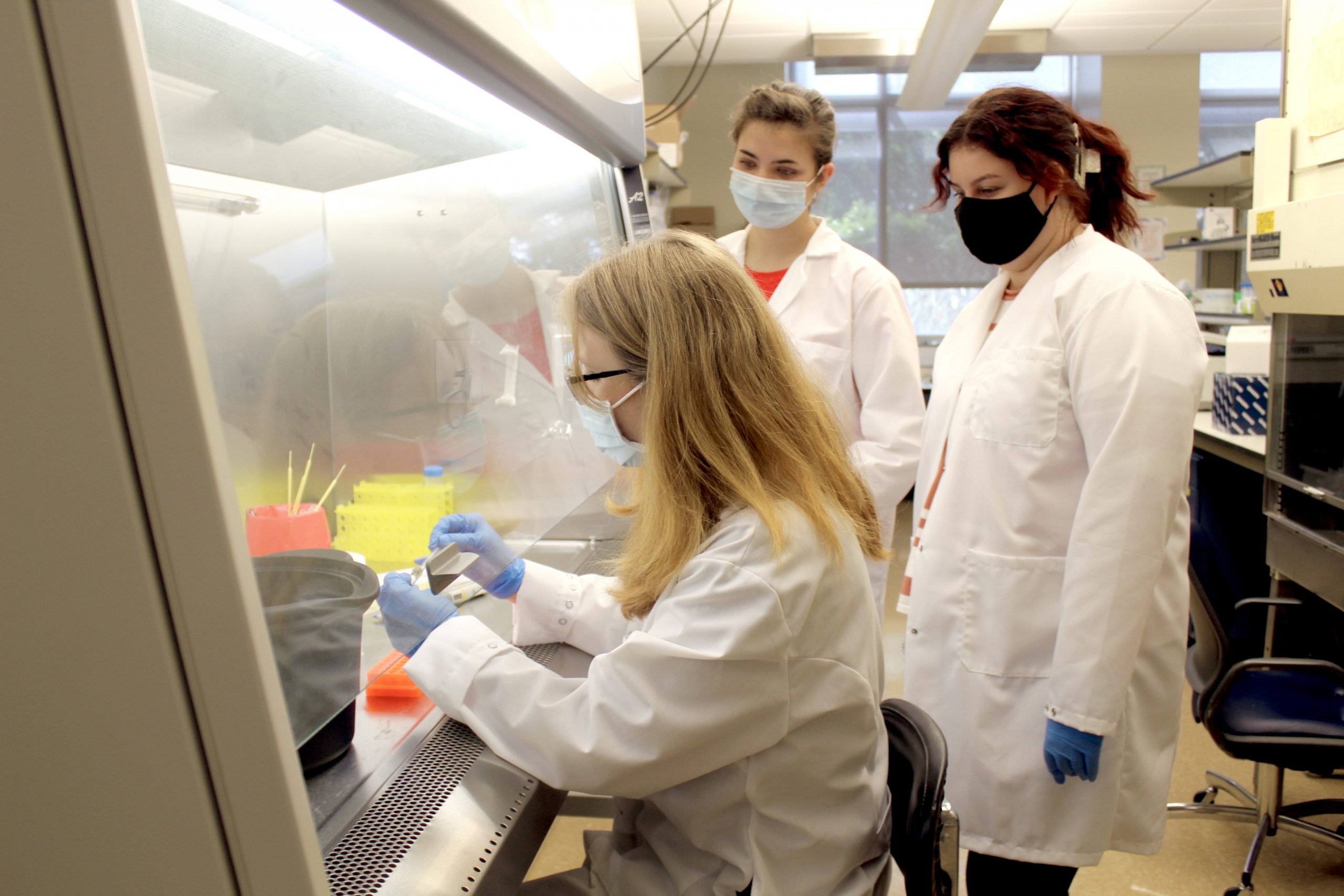 Welcome to the Graduate Program in Genetics and Genomics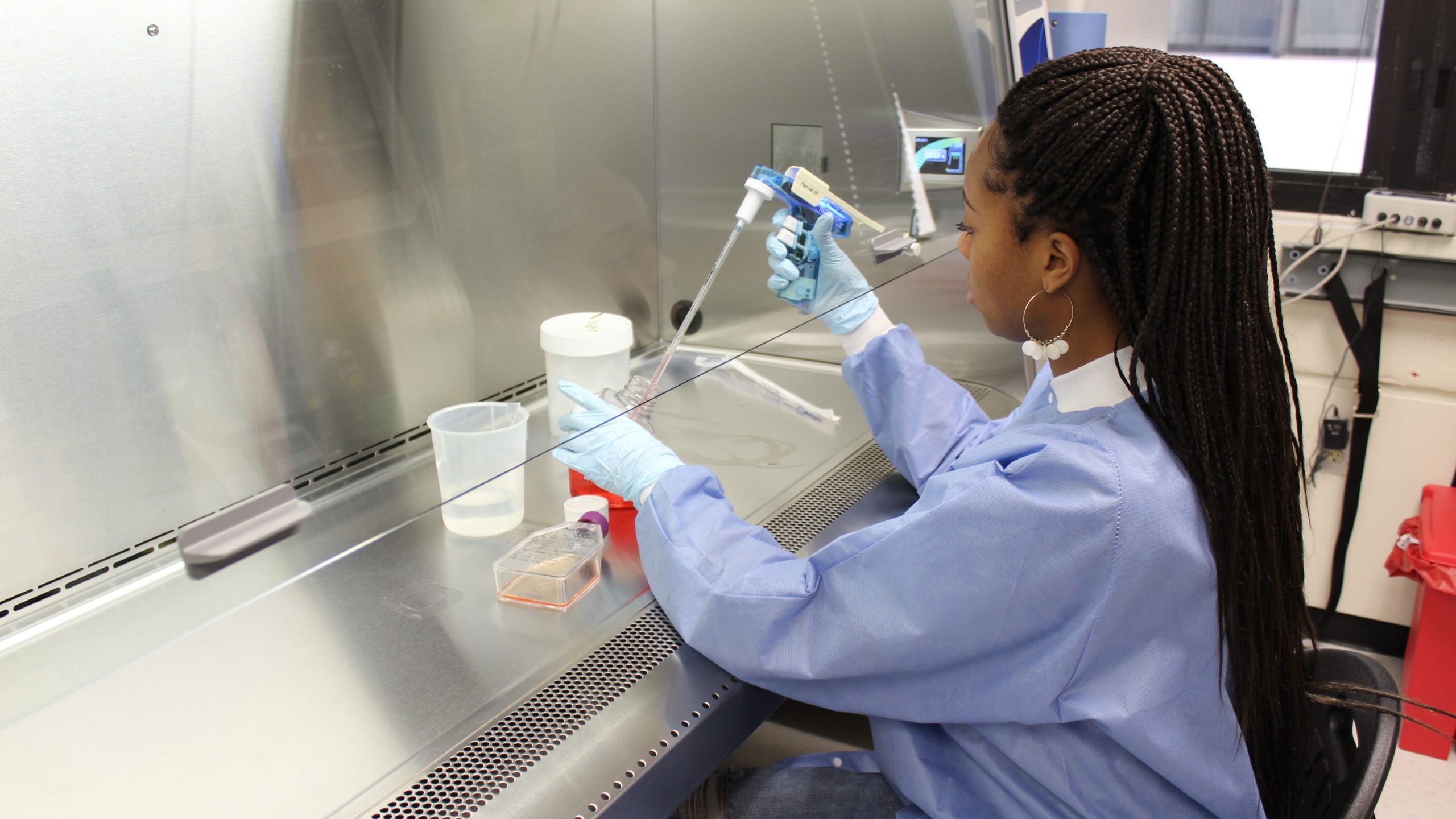 Welcome to the Graduate Program in Genetics and Genomics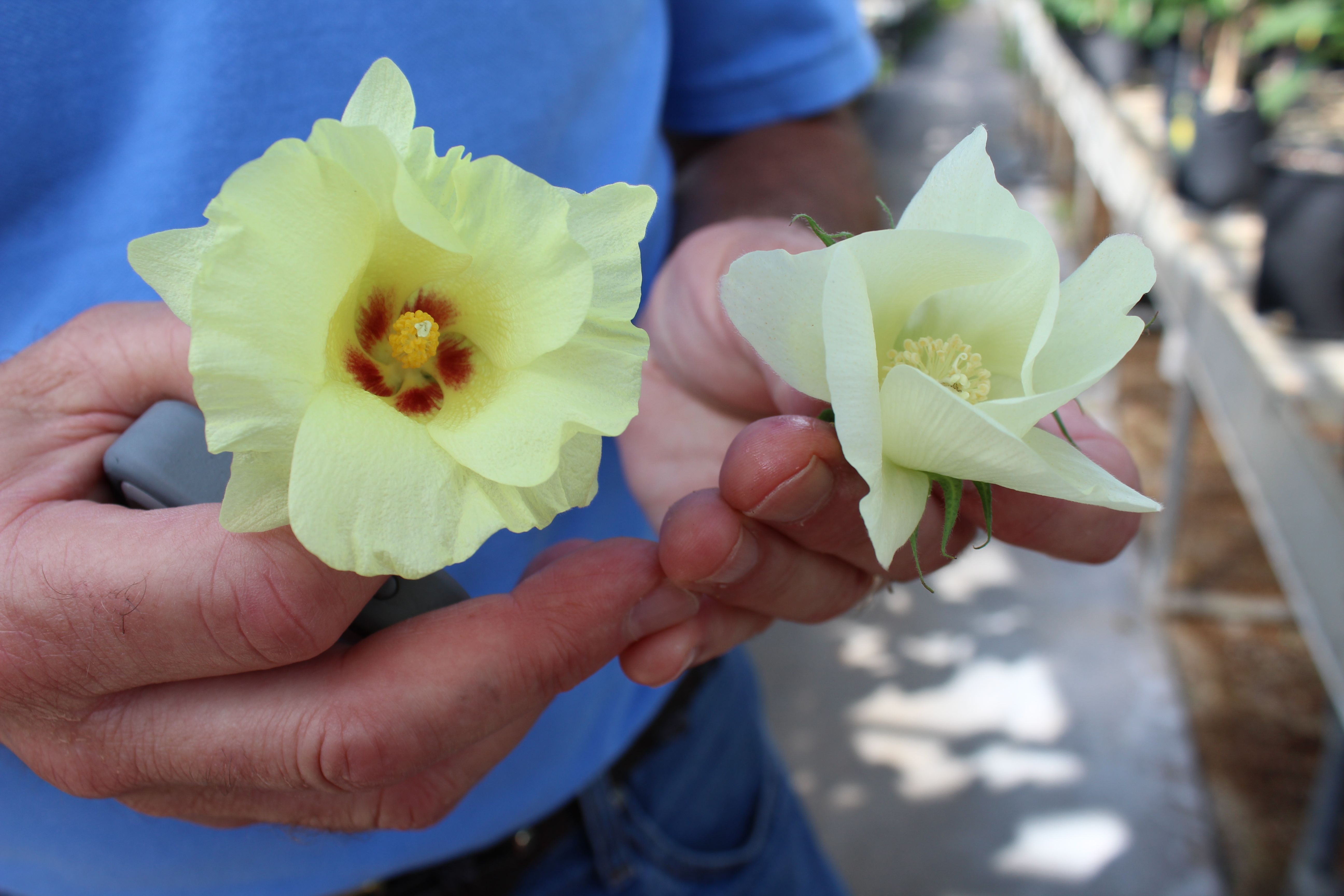 Welcome to the Graduate Program in Genetics and Genomics
Welcome to the Graduate Program in Genetics and Genomics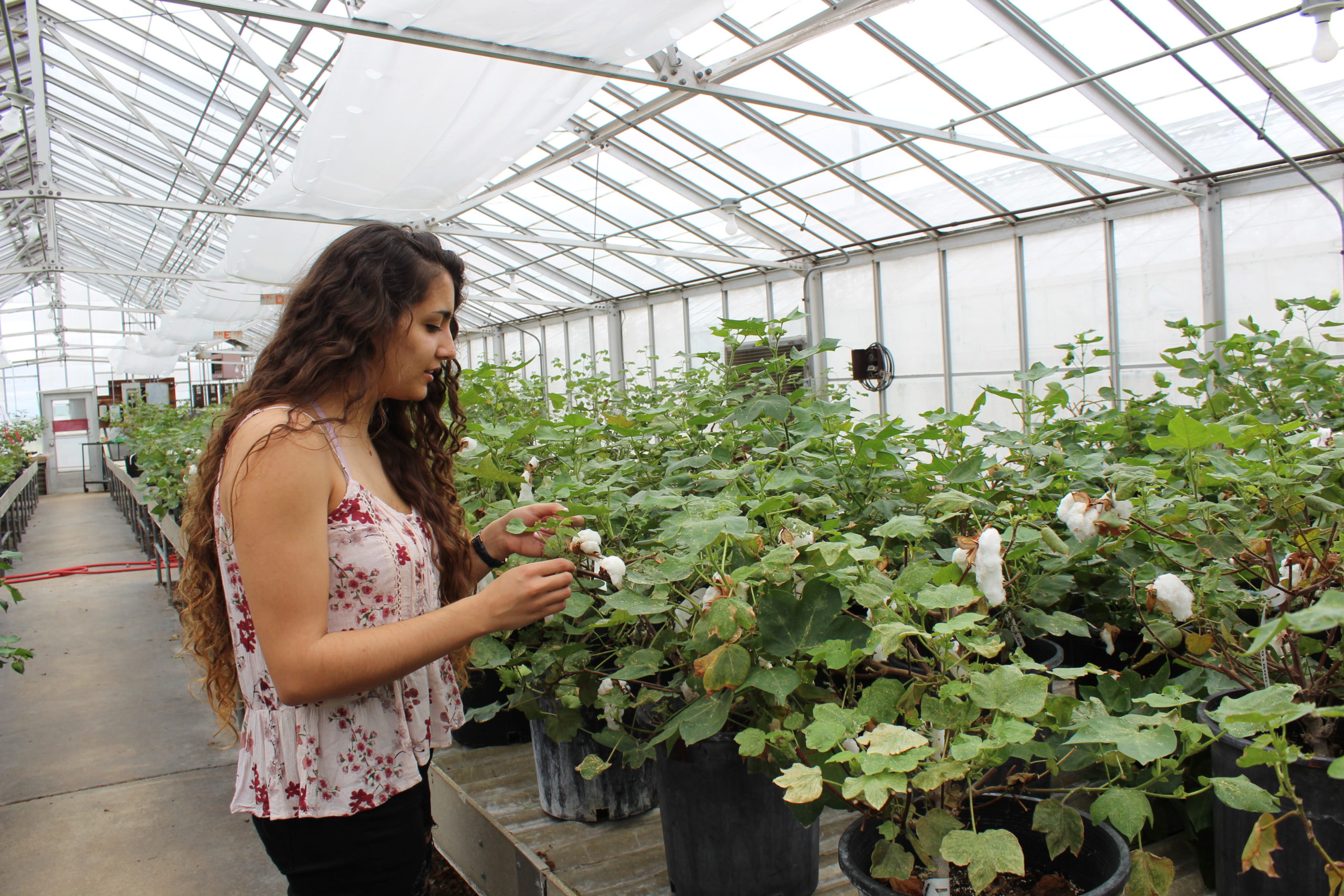 Welcome to the Graduate Program in Genetics and Genomics
TEXAS A&M GENETICS AND GENOMICS PHD PROGRAM OVERVIEW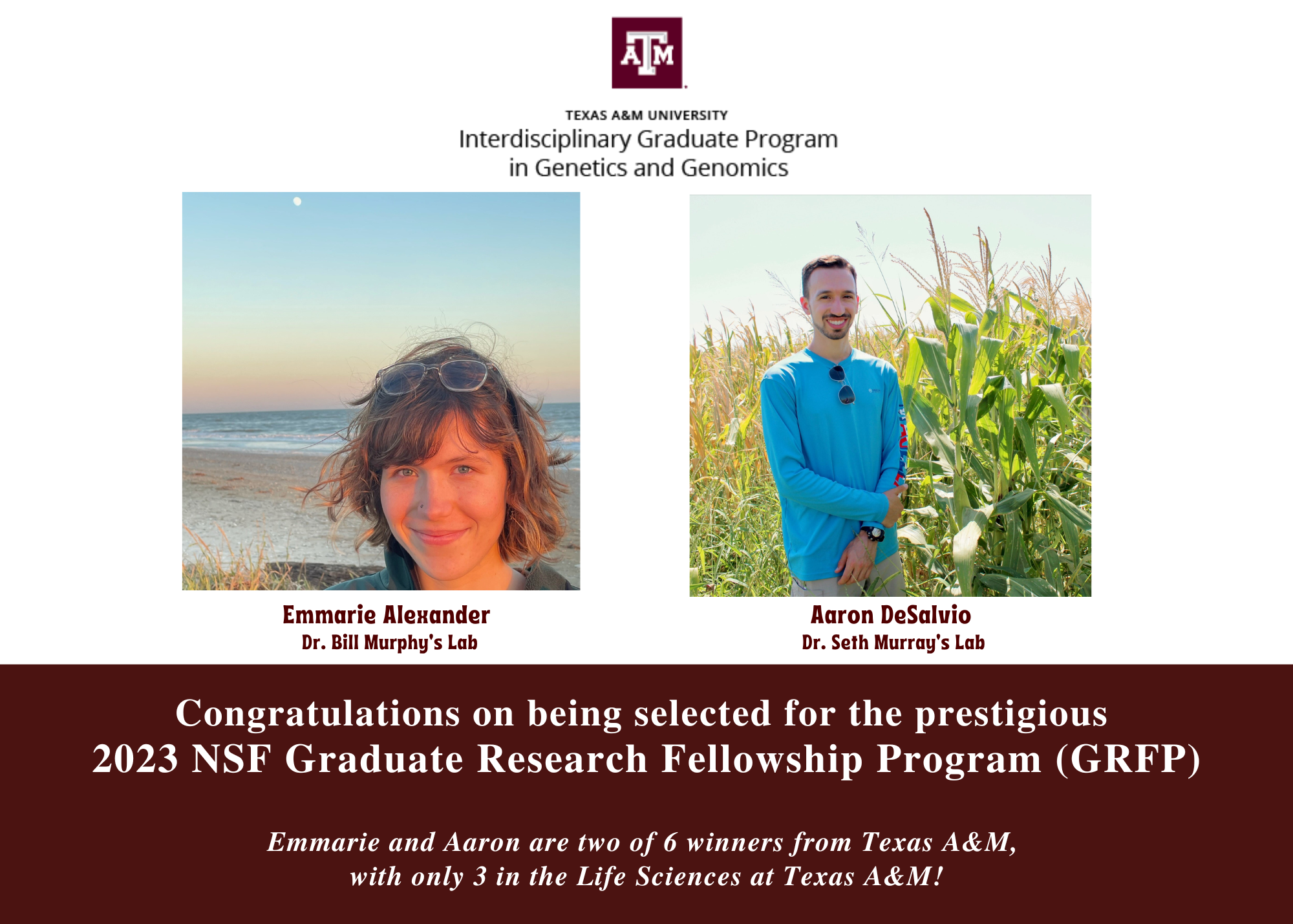 Congratulations

 to our Genetics and Genomics students, Emmarie Alexander, from Dr. Bill Murphy's laboratory, and Aaron DeSalvio, from Dr. Seth Murray's laboratory, on being selected for the prestigious 2023 NSF Graduate Research Fellowship Program (GRFP)! Emmarie and Aaron are two of 6 winners from Texas A&M, with only 3 in the Life Sciences at Texas A&M! 
Emmarie is interested in using genomic tools to investigate the complex evolutionary history of mammals by way of their genome to their phylogeographic structure. She is particularly interested in mammals of conservation concern, such as pangolins and felids. Currently, Emmarie is parsing the evolutionary origins and structure of mammalian sex chromosomes. 
Aaron's goal is to uncover the applicability of temporal spectral data to predict agronomically relevant traits in maize (corn) using a combination of high-throughput phenotyping (HTP) data captured by unoccupied aerial systems (drones) and genomic marker data. His current project is focused on performing single plant analysis, with the intent of uncovering differences in the performance of genetically identical plants. The goal is to enable single plant selection, which could greatly reduce the plant breeding cycle's turnover time and increase genetic gains more rapidly. Additionally, he aims to enable researchers across the globe to implement HTP into their programs through methods-based publications and demonstrations using open-access data collected on our lab's agricultural experiments in College Station. 
We are so excited to celebrate this achievement with you! 
Congratulations to our Genetics and Genomics Ph.D. Student, Ari Aviles from Dr. Irtisha Singh's Laboratory on their recent publication in iScience!.
This publication is titled "Changes in local interaction rules during ontogeny underlie the evolution of collective behavior", and it evaluates how evolution alters this behavior in the Mexican tetra (Astyanax mexicanus).
Way to go Ari! We're so happy to share this accomplishment for you and can't wait for the next one!
If you'd like to read more about Ari's published work, click here:
BLUE GENES AND BOOTS – GENETICS & GENOMICS PODCAST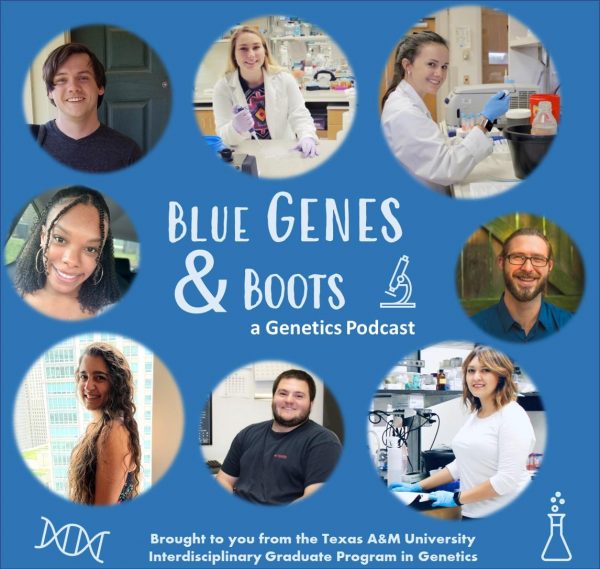 Interested in science and learning about the grad student life? We talk to world-class faculty about their research at Texas A&M and hear first-hand from grad students about how to thrive in a PhD program.