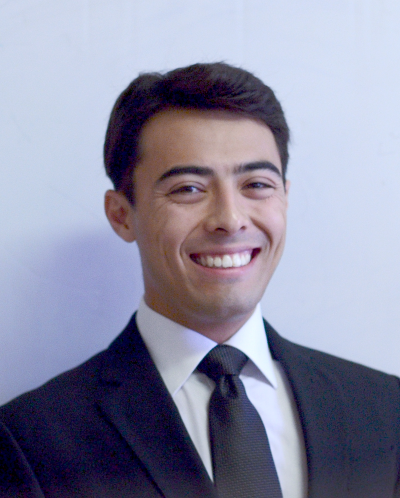 Tyler Chan
Current Institution: University of Alabama in Huntsville
Hometown: Knoxville, Tennessee
Fields of Interest:
Bioinformatics and Genomics
Medical Genetics – Human and Animal
Molecular, Cellular and Developmental Genetics
When and how did you realize that you wanted to study Genetics?
When I was in 2nd grade, I used to steal my older sister's biology textbook and read through it, even if I wasn't understanding much! I chose genetics in particular as a discipline during college when I took my first cell signaling course and learned about the sheer complexity of the protein and nucleic acid orchestra required just to maintain homeostasis, and I was enraptured by how all the complexity of biological systems boiled down to logical mechanisms at the molecular level.
Why did you choose the Genetics PhD program at A&M?
As an undergraduate I knew that I wanted to pursue my PhD, so I kept a list of graduate schools responsible for each interesting peer-reviewed research paper that I came across during my studies. This gave me an idea of what institutions were producing the research that I was interested in, and many of these papers were affiliated with TAMU, which prompted me to apply. Further on, experiencing the genuine passion from researchers and graduate students at the Genetics and Genomics Symposium just sealed the deal!
If you were free to choose anything, what research question/topic would you like to address for your graduate studies?
If I could freely choose any research topic for my graduate studies, it would be transcriptional approaches to molecular pathology of disease. The subtle changes in smRNA's, lncRNA's, and especially mRNA transcriptional modulation pre-onset of disease provides so much insight into susceptibility, gene dysregulation and suggests potential repairs or gene targets for future therapeutics for a huge number of conditions and diseases, especially autoimmune disorders.
Fun Facts:
Who was your famous role model growing up?
My famous role model growing up would definitely be Leonardo da Vinci for being an exemplary polymath and thinker. I appreciated his wisdom of gathering information in both a broad and deep manner, such as becoming an expert in fields as disparate as paleontology and engine design, and how these distant fields of learning were used to synthesize groundbreaking observations about physics, anatomy, and engineering.
Do you have any hidden talents? If so, what are they.
I wouldn't call them talents, but I do have a less-than-normal array of hobbies! Canoeing, carpentry, fermentation (sourdough, kombucha, and lactoferments), backpacking, caving, fencing, and no-gi jiujitsu have kept me busy over the past couple of years, and I'm excited to continue all of them at College Station.
Do you have any pets? If so, please tell us about them.
Biscuit (a goldendoodle) keeps me company in Tennessee when I visit home, and he has an amusing habit of chasing cats and then becoming terrified when they chase him back.