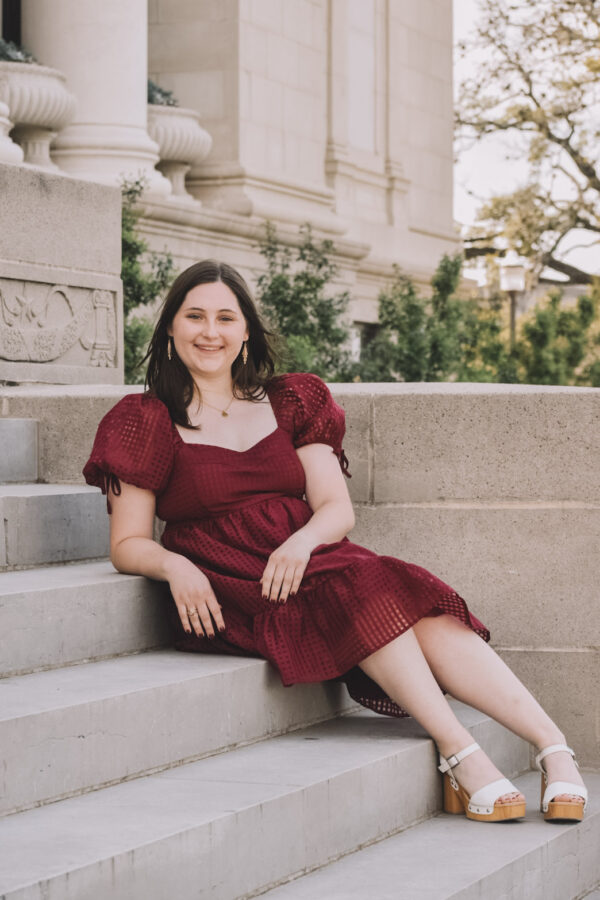 Samantha Foster
Current Institution:
Texas A&M University
Hometown:
Dripping Springs, TX
Fields of Interest:
Bioinformatics and Genomics
Medical Genetics- Human and Animal
Molecular, Cellular and Developmental Genetics
When and how did you realize that you wanted to study Genetics & Genomics?
Working on breast cancer and obesity research in the Giles lab at A&M, I became increasingly interested in the field genetics as an application to cancer research!
Why did you choose the Genetics & Genomics Ph.D. program at A&M?
I was deeply influenced by one of my graduate lab mates in the Genetics and Genomics Ph.D. program!
If you were free to choose anything, what research question/topic would you like to address for your graduate studies?
I am broadly interested in the field of cancer research and the application of genetics in oncogenes and cancer development.
Fun Facts:
Do you have any pets? If so, please tell us about them.
I have a Jack Russel Terrier mix named Sherlock. His brother Watson lives at home with my parents, but both of them are my absolute loves!
Favorite place you have travelled to.
My favorite place I have traveled to was Montreal, Canada, specifically walking through the gorgeous historic area. There was so much amazing architecture and food! While there, we got to watch games in the 2015 Women's World Cup!