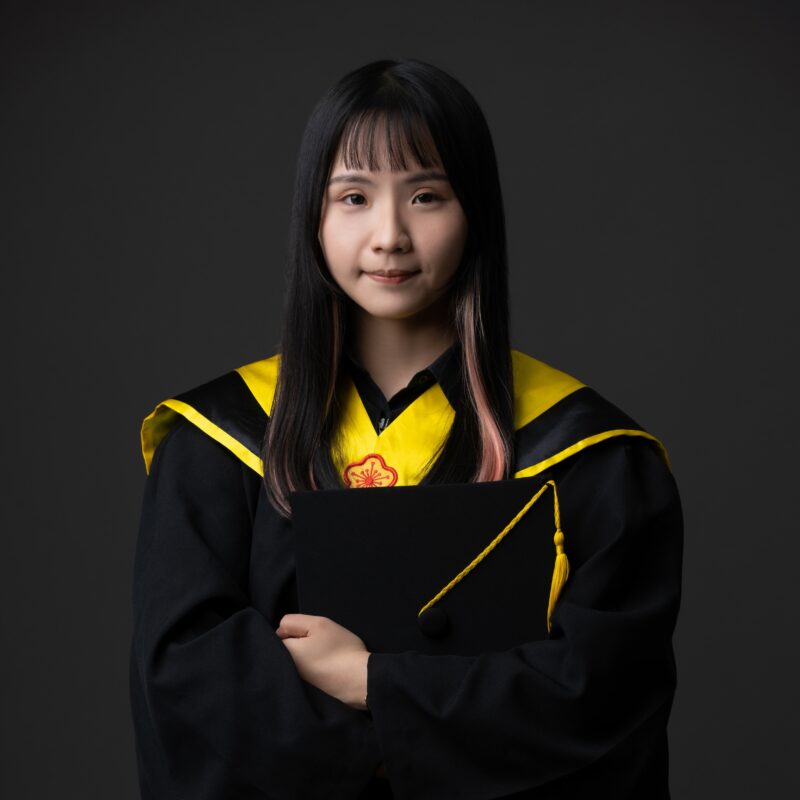 Pei-Jung Hsin
Current Institution:
National Taiwan University
Hometown:
New Taipei City, Taiwan
Fields of Interest:
Bioinformatics and Genomics
Conservation & Population Genetics
Medical Genetics- Human and Animal
When and how did you realize that you wanted to study Genetics & Genomics?
During my master degree study in animal science, I confirmed that I enjoyed doing scientific research, and I loved all of the genetics-related courses. My research was to analyze population genetic structure and coat color gene of Taiwan swamp buffalo. It felt great to clarify scientific questions with the power of genetics and to share the interesting results with others. The sense of achievement and curiosity prompted me to continue the path of studying genetics.
Why did you choose the Genetics & Genomics Ph.D. program at A&M?
The reason why I want to study abroad is that I've been in the best university in Taiwan, but I'd like to enrich myself in a more competitive university with more resources, advanced technology, diverse faculty and peers, and international visions. Since Texas A&M has top rankings in both animal science and genetics, and the faculty's specialties match my interests, Genetics and Genomics Ph.D. program at Texas A&M is the best option for me.
If you were free to choose anything, what research question/topic would you like to address for your graduate studies?
I'm more interested in animal genetics and genomics, especially mammals. If my future study is related to pigmentation or population genetics, which are familiar to me, things may be easier. However, I'm open to any new research topics.
Fun Facts:
Do you have any hidden talents? If so, what are they.
I like to sing, and I can sing while playing the guitar or the ukulele. In fact, I joined the Ukulele Club in National Taiwan University. I had some wonderful experience of forming a band and performing on stage with my friends.
Do you have any pets? If so, please tell us about them.
I have a cat named Mimi. She is the one in the selfie with me. She came to our family on 2011/9/16 when she was about one month old, and she was actually my birthday present. Although Mimi doesn't let us cut her nails or hug her for too long, she is still an angel always accompanying me and the cutest cat in the world for me! Mimi still loves to play hunting games and do kneading even she is 11 years old now. She sleeps with me in the winter, and she begs for chicken nuggets or fried chicken when I'm eating them. I wish I can bring her to Texas someday.