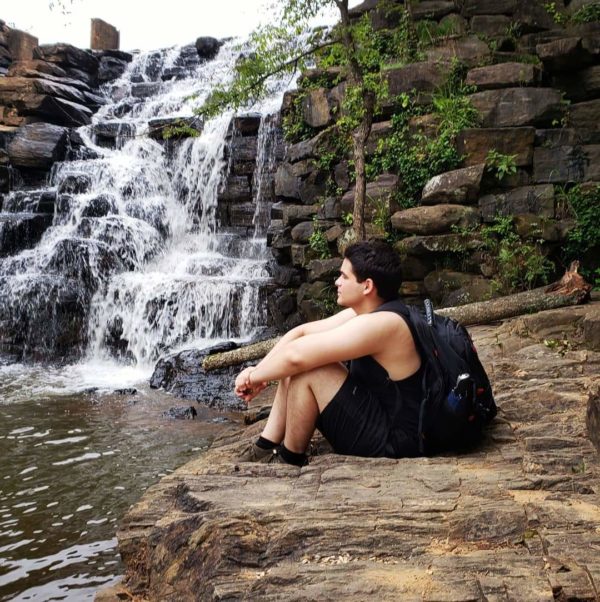 Lois Gordils Valentin
Current Institution: Inter American University of Puerto Rico, Aguadilla Campus
Hometown: Aguada, Puerto Rico
Fields of Interest:
Bioinformatics and Genomics
Microbial Genetics
When and how did you realize that you wanted to study Genetics?
After taking my first microbiology course, I was charmed by these tiny, deceptively simple organisms. While mostly infamous for their roles in many diseases, microbes are, without question, the most metabolically diverse organisms on the planet. Their ubiquity and versatility are both perplexing and marveling and, given their pivotal roles in critical biogeochemical processes such as nitrogen fixation, photosynthesis and decomposition, they are the foundation that sustains ecological stability around the world. Given this, they possess an almost indefinite number of applications in fields such as medicine, food science, pharmacy and ecology.
At the core of their many capabilities is their genetic code. To truly understand and harness the potential hidden within their microscopic bodies, it is of utmost importance to understand the genetic makeup of the organism, as the key to unlocking their many secrets is their DNA and, by deciphering it, one can begin to understand the inner workings and governing forces behind such powerful beings. It was through this realization that I concluded that partaking in graduate-level studies in the field of Genetics would be the most ideal course of action.
Why did you choose the Genetics PhD program at A&M?
I was first told about the program by the Assistant Dean of Graduate Studies, Dr. Carol Vargas, while I was presenting at ABRCMS last year. Upon applying and subsequently being granted the interview, I fell in love with the school. The highly interdisciplinary program, the amazing faculty, incredible facilities and the welcoming community all made me feel like this was the right choice for me.
If you were free to choose anything, what research question/topic would you like to address for your graduate studies?
I would pursue the discovery of novel biosynthetic gene clusters mined from microbial ecosystems thriving in remote areas of the world that code for new classes of biologically active compounds (such as antibiotics) as well as other products of commercial and industrial value.
Fun Facts:
What would be your dream job after graduation from the program?
I see myself in academia, mentoring and paving the way for the next generation of scientists.
Do you have any hidden talents? If so, what are they:
I am tragically talentless in all conceivable forms of art. However, I am very good at playing badminton. A sport I picked up extremely fast at a young age.
Do you have any pets? If so, please tell us about them:
I have several, but the one closest to me is my cat. His name is Patricio II, El Sabio. Which is Spanish for Patrick II, The Wise. He is a rescue that went from being a stray cat to feline aristocracy.