Kaitlyn Carter
Current Institution: Texas A&M University
Hometown: Dallas, TX
Fields of Interest:
Bioinformatics and Genomics
Medical Genetics- Human and Animal
Molecular, Cellular and Developmental Genetics
When and how did you realize that you wanted to study Genetics?
I became interested in Genetics after working with a Genetics graduate student in my undergraduate research lab. After taking several genetics courses at A&M, I realized how many possibilities there were in the field!
Why did you choose the Genetics PhD program at A&M?
I was fortunate enough to complete my undergraduate degree at Texas A&M, and through my major and research, was able to understand how high caliber this research institution is. I chose A&M because the genetics program has so many opportunities, and rather than being a small part of an umbrella program, was its own department. In addition, the faculty and students were so enthusiastic about their research, and the warm environment confirmed this was the program for me.
If you were free to choose anything, what research question/topic would you like to address for your graduate studies?
I am interested in both disease and developmental genetics, and would like for whatever project I address to be combined with bioinformatics! However, I am very interested in learning more about various projects!
Fun Facts:
What would be your dream job after graduation from the program?
I would like to pursue a career path as a medical science liaison!
Do you have any hidden talents? If so, what are they.
I am a Starbucks Barista, and making specialty coffee beverages is now one of my hidden talents!
Do you have any pets? If so, please tell us about them.
I have a one-year-old Fox Red British Lab named Campbell! He is a water and tennis ball enthusiast. He is the best boy!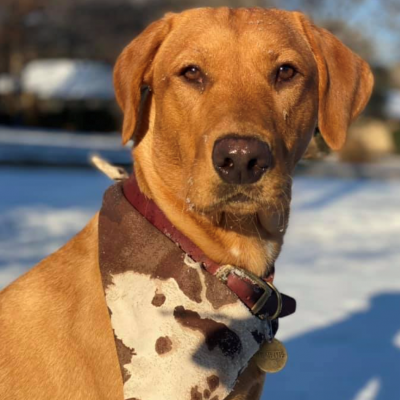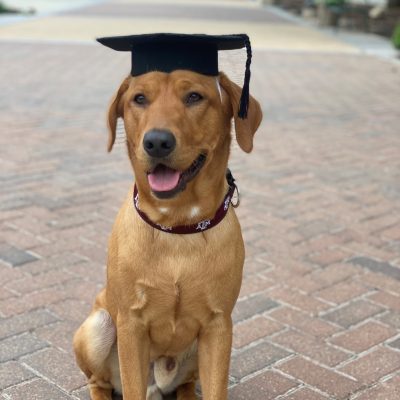 Campbell on his first snow day!
Favorite place you have travelled to.
I had the opportunity to study abroad during my junior year in Germany! It was absolutely beautiful, but I think my favorite country that I travelled to was Austria! I visited Vienna and Salzburg, and between the food and scenery, those would be my favorite places!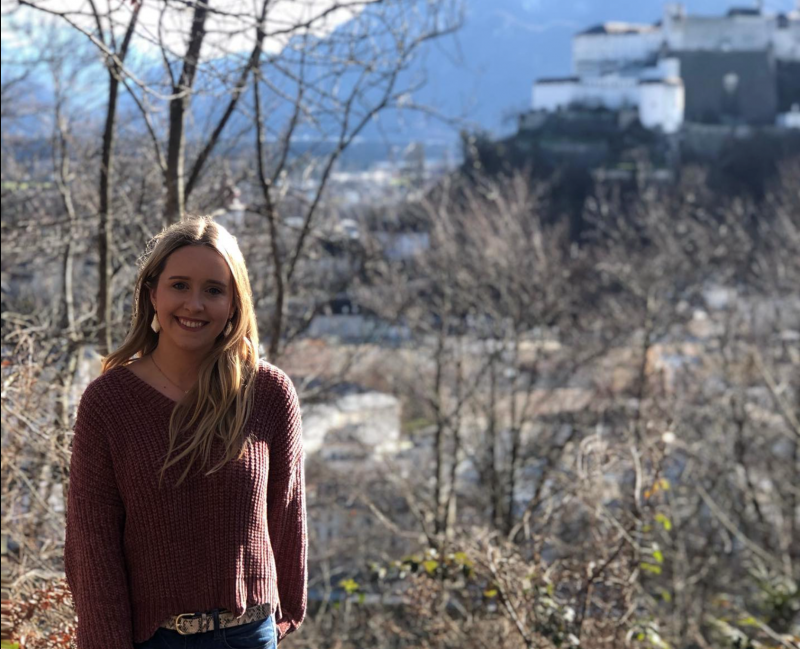 Fortress Hohensalzburg in Salzburg, Austria