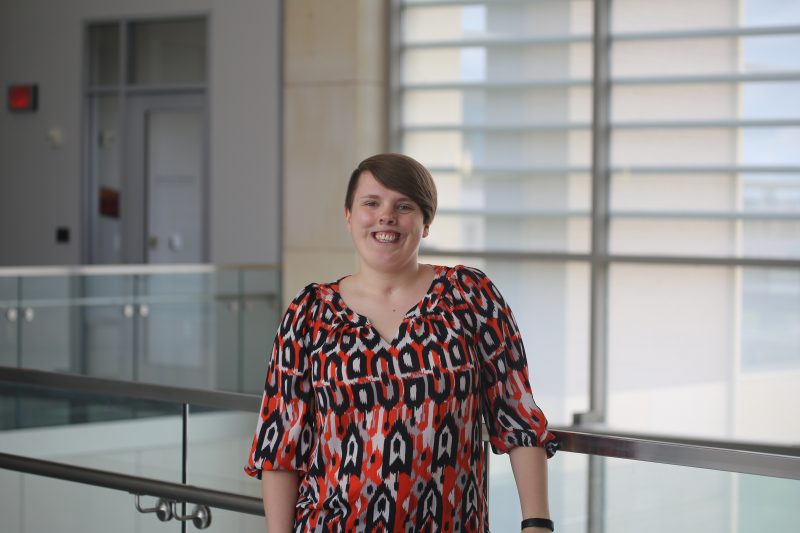 Jorden Holland
Dr. Bruce Riley Laboratory
Entrance year: 2017
Hometown: Niceville, FL
"I study the regulation of transcription factors involved in amplification and feedback of cell signaling in the Fibroblast growth factor (FGF) pathway. The FGF pathway is required for several developmental processes and when functioning inappropriately, can lead to the formation of cancer cells. A better understanding of regulation in the FGF pathway will hopefully provide new insights into multiple facets of embryonic development and may contribute to the development of gene therapies in the future."
Research Specialties
Developmental Genetics
Molecular Genetics
Why did you choose the Genetics PhD program at A&M?
The people are what really drew me to the Genetics program. All of the professors and staff in the Genetics program were very welcoming and seemed genuinely concerned with the well being of their grad students. I also appreciated how enthusiastic the professors were about their research.
What is at least one big lesson you have learned in the Genetics graduate program that you think is widely applicable to your future pursuits?
The ability to be flexible is the most important lesson I've learned during my PhD. When experiments don't work out or projects give unexpected data, it really helps to be able to look at a project in a new way. Failure has been part of my PhD and I'm sure it will be part of my future career, but I know with enough persistence, I can find a new angle to overcome any problems.
When and how did you realize that you wanted to study Genetics?
I was born with a congenital defect likely caused by a problem with the genetic programming of my cells. When I was introduced to the concept of Genetics in my 9th grade biology class, I realized I wanted to research developmental Genetics and potentially help others with similar conditions.
Fun Facts:
What would be your dream job after graduation from the program?
I'd like to continue researching Genetic pathways that directly translate to human disease, potentially in a clinical research lab.
What is your favorite thing about life in College Station?
I really appreciate that College Station is a fairly quiet and safe city, while still be located close to major areas of activity. It's been really nice to be able to make day trips to Houston to visit museums or attend the rodeo without having to live with the lights and sounds of the city.
Do you have any pets? If so, please tell us about them.
I have an 10-year-old Dachshund named Spencer. He is very much a lapdog and probably the laziest dog I've ever had. He is usually content to sleep most of the day away whether I'm home or not, which actually works out really great with a grad student schedule.