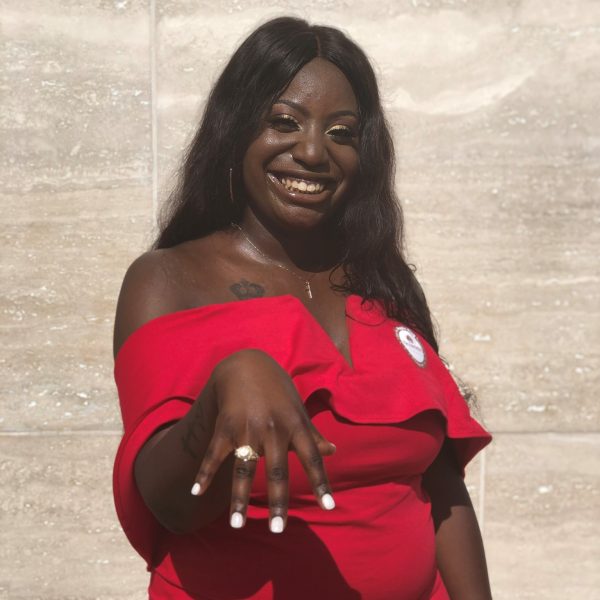 Hannah Carter
Current Institution: Texas A&M University
Hometown: Atlanta, GA
Fields of Interest:
Medical Genetics- Human and Animal
Microbial Genetics
Molecular, Cellular and Developmental Genetics
When and how did you realize that you wanted to study Genetics?
During my freshman biology class in high school, I was made aware of the future declining effectiveness of antibiotics. One of the most commonly used pharmaceuticals in modern medicine is on the path to no longer being functional. From then on, I knew that in order to help tackle this problem, genetics was the road I needed to travel on.
Why did you choose the Genetics PhD program at A&M?
As a current Aggie, TAMU holds a special place in my heart due to the rich traditions and culture the university has. Beyond the tradition and my love for the university, A&M offers a large variety of research opportunities and has some of the most dedicated faculty/staff in the country.
If you were free to choose anything, what research question/topic would you like to address for your graduate studies?
If I were to choose any research topic, I would address the physiology of bacteriophages and their usefulness in phage therapy. I aim to find a way to increase the safety, preciseness, and effectiveness of phage therapy so that it can be utilized on the same level as antibiotics.
Fun Facts:
Do you have any pets? If so, please tell us about them.
I have two dogs. A 2 year old Pitbull named Avery and a 5 year old Labrador named Luna. They love to go on car rides, dig holes, and could play fetch for hours.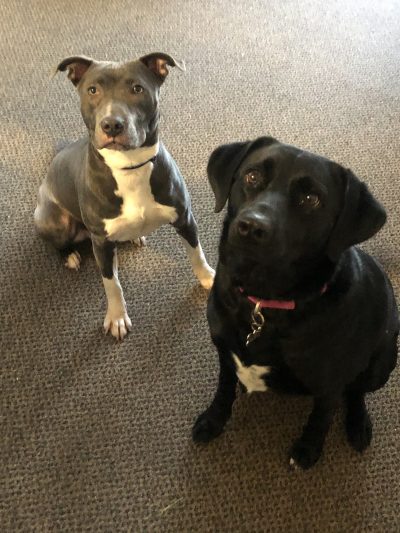 Avery (grey) and Luna (black)
Favorite place you have travelled to.
The favorite place I've traveled to has been Manaus, Brazil. I spent two weeks on a boat in the middle of the Amazon River. I had the opportunity to swim with pink dolphins, catch piranhas, and interact with native Amazonian wildlife.