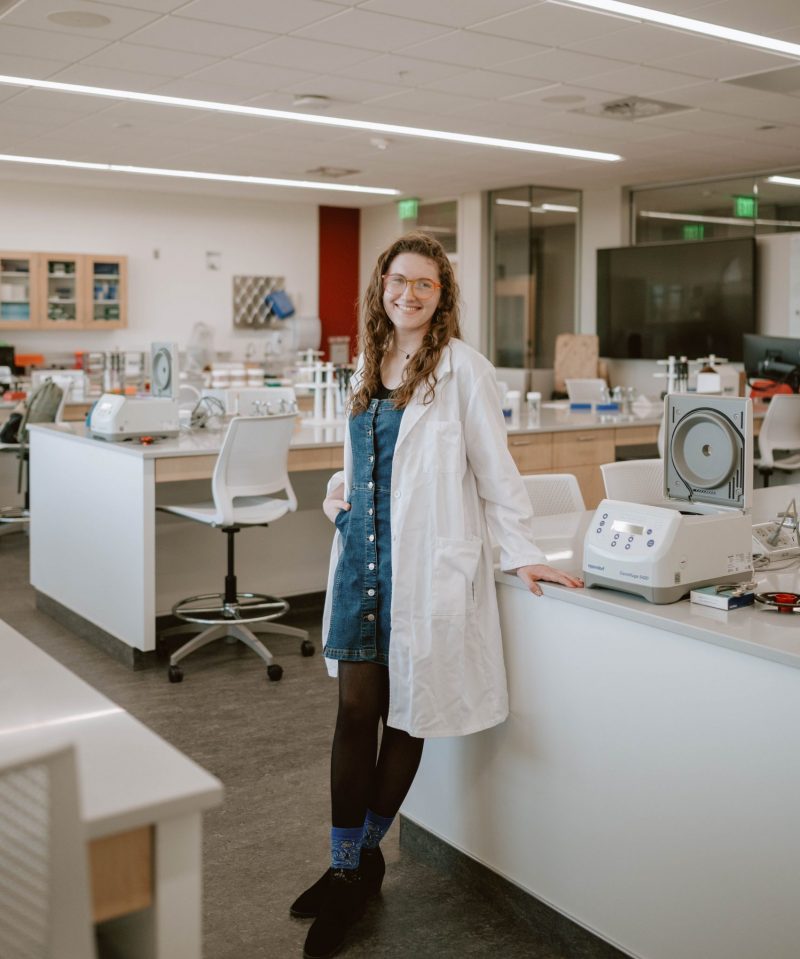 Esmé Cope
Current Institution: Dixie State University
Hometown: Salt Lake City, Utah
Fields of Interest:
Bioinformatics and Genomics
Conservation & Population Genetics
Molecular, Cellular and Developmental Genetics
When and how did you realize that you wanted to study Genetics?
I was interested in genetics when I was younger, but I cultivated my passion when I took genetics my first semester at Dixie. I was able to start research with the genetics professor which inspired me to continue my education in the field!
Why did you choose the Genetics PhD program at A&M?
I knew I wanted to go into genetics and/or conservation for 3 years but I solidified my decision when I found TAMU since this program offers labs that incorporate conservation and natural sciences into genetic research.
If you were free to choose anything, what research question/topic would you like to address for your graduate studies?
Using conservation genetics as a management tool for threatened or endangered species, specifically the Willow Flycatcher or the California Condor.
Fun Facts:
Who was your famous role model growing up?
Steve Irwin, Stephen Hawking, and Frida Kahlo
Do you have any hidden talents? If so, what are they.
I can touch my tongue with my nose, I'm good at crossword puzzles, and I've played the violin for 16 years
What would be your dream job after graduation from the program?
I would love to work as a conservational geneticist providing ecological understanding and management tools for the conservation and management of wildlife populations, especially at-risk species, and their habitats