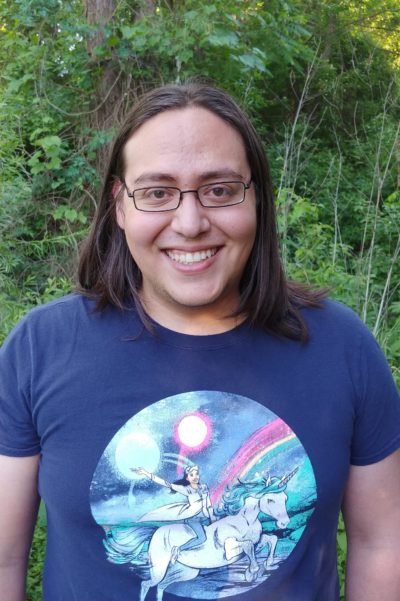 Eduardo Martinez
Current Institution: University of Texas at Austin
Hometown: San Juan, Texas
Fields of Interest:
Bioinformatics and Genomics
Medical Genetics- Human and Animal
Molecular, Cellular and Developmental Genetics
When and how did you realize that you wanted to study Genetics?
During undergrad I took a cell biology class taught by Dr. Megan Keniry. She would swing off topic constantly and discuss her research in class. She would dive into the intricacies of molecular genetics and I got hooked. Soon after I quit pre-med, joined her lab, later earned my master's degree and applied to this program.
Why did you choose the Genetics PhD program at A&M?
I liked the interdisciplinary aspect of this program. I think it would allow me to explore my interests thoroughly while making me a well-rounded scientist.
If you were free to choose anything, what research question/topic would you like to address for your graduate studies?
My interests are a little too broad at the moment but any topic addressing signal transduction would be pretty cool.
Fun Facts:
Do you have any hidden talents? If so, what are they.
I'm decent at picking locks (not that I would pick ones currently in use).
Do you have any pets? If so, please tell us about them.
I have 2 dogs named Mia and Bella. Bella is a black lab/mix that has too much love to give and Mia is a border collie/mix that likes to herd anything that moves.