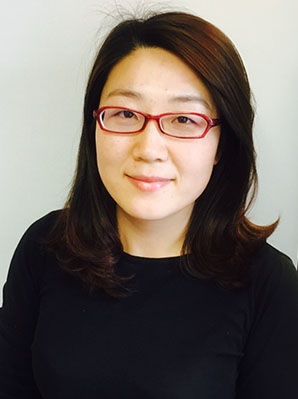 Dr. Qing Sun
B.S., 2007 – Environmental Engineering; Wuhan University, China
B.S., 2007 – Biological Science; Wuhan University, China
M.S., 2009 – Environmental Engineering – Tsinghua University, China
Ph.D., 2015 – Chemical Engineering, University of Delaware, DE
Postdoctoral 2017 – Synthetic Biology, Massachusetts Institute of Technology, MA
"Our lab focuses on synthetic biology with advancing designs and applications. Using our expertise in deep learning, molecular engineering, protein engineering, and microbial consortia engineering, we are developing new techniques to reprogram mRNA therapeutics, gut microbiome, protein machinery, and biomaterials. Our current application areas include health, environment, and energy."
Research Specialties
Bioinformatics and Genomics
Microbial Genetics
Molecular, Cellular and Developmental Genetics
How long have you been a faculty member at Texas A&M?
Four years. Time flies.
How have your experiences in the Genetics graduate program shaped your thinking?
I didn't realize how much genetics work we have been doing in the lab until joining the Genetics program. It's a super fun program for me to rethink the research scope and visions for the lab.
What is your favorite conference to go to? And why?
American Institute of Chemical Engineers (AIChE) annual conference. It's the annual Chemical Engineering Conference where all the Universities hold receptions with free food and drinks for social interactions, mingling, and fun.
Fun Facts:
When I am not in the lab, I am…
In the gym working out. It's super helpful for my physical and mental health.
My favorite restaurant in College Station is?
Oishi Sushi is my favorite restaurant in College Station.
What is the most gratifying aspect about mentoring graduate students?
See the students grow up and get their dream jobs. It's a satisfying and positive feedback loop for me and the whole lab.