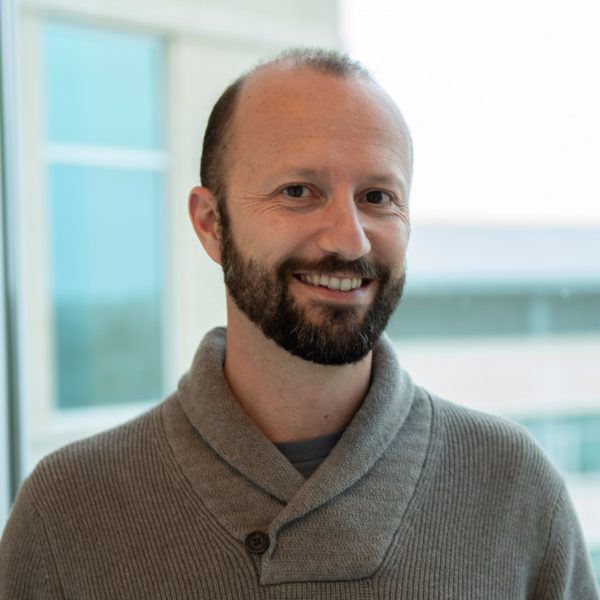 Dr. Cédric Geoffroy
BS – Cellular biology and Animal physiology, University of Sciences of Montpellier, France
MS – Engineer in Biotechnology – College of Engineering Applied Biology and Microbiology at Luminy, Marseille, France
PhD – Neuroscience (Stem cells), University of Cambridge, UK
Postdoctoral – Neuroscience (spinal cord injury), University of California, San Diego
"One area of interest in the laboratory is to understand how aging negatively reduces functional recovery after neurotrauma. Another area of research is to better understand the pathophysiology of neurotrauma, and how injury to the nervous system can impact hepatic, cardiovascular and gut functions. Finally, we're investigating new compounds promoting functional recovery or reducing pathophysiology after spinal cord injury."
Research Specialties
Medical Genetics- Human and Animal
Molecular, Cellular and Developmental Genetics
How long have you been a faculty member at Texas A&M?
I have started at Texas A&M in October 2017.
What made you choose to join the A&M faculty?
The main reason was to join several established researchers in the field of spinal cold injury, and, together with 3 other new PI who started at the same time I did, to develop a hub of research focusing on spinal injury here at Texas A&M. The research diversity (not only in Neuroscience, but in many different fields) was also a main factor for my choice. There are so many possibilities for collaborations!
What is your favorite conference to go to? And why?
I love the International Symposium on Neural Regeneration. This have been occurring every 2 years in Asilomar, California, for almost 50 years! It's a rather small conference with the best scientists in the field of neural regeneration coming from all over the world. It's more informal than most conferences, and trainees can spend time and interact with many big names in our field in a very relaxed atmosphere, by the fire or during the many social breaks!
Fun Facts:
When I am not in the lab, I am…
Skating, landboarding, surfing, climbing, any fun activities outdoor! I also play more soccer since moving here, not the best area for surfing or climbing…
My favorite restaurant in College Station is?
I wish I could say that nice little French restaurant at Century square, but someone must develop it first! Honestly, the choices are limited around here. Maybe Casa do Brasil, or Ronin. Poke Stop is also good.
Do you have any hidden talents?
I've done Judo for a long time (Black belt). I also play saxophone and now trying to learn Ukulele! And I cook fairly well!