Alexandra Naron
Undergraduate Institution: Centenary College of Louisiana
Hometown: Shreveport, LA
Fields of Interest:
Molecular, Cellular and Developmental Genetics
Plant Genetics
When and how did you realize that you wanted to study Genetics?
After participating in an REU focused on plant genetics from a bioinformatic standpoint, I realized I really enjoyed getting to look at things from a genetic standpoint. The following semester I took a genetics class and found this to be the topic I enjoyed learning about the most!
Why did you choose the Genetics PhD program at A&M?
After being encouraged to look into this program by several of my mentors who graduated from Texas A&M, I found a lot of the research being done to be on topics that peaked my interest.  The recruitment symposium sold me through being able to get a feel for how welcoming and how much this program has to offer.
If you were free to choose anything, what research question/topic would you like to address for your graduate studies?
While my interests are still relatively broad, looking at alteration of genes for resistance against diseases or various environmental stressors in plant or non-plant cells interest me.
Fun Facts:
Do you have any pets? If so, please tell us about them.
I come from an animal loving family and have 2 dogs, both poodles, named Lily and Betty. We also have 3 horses, Copper, Sunni, and Valentine. I love spending time outdoors, especially with my four legged family members!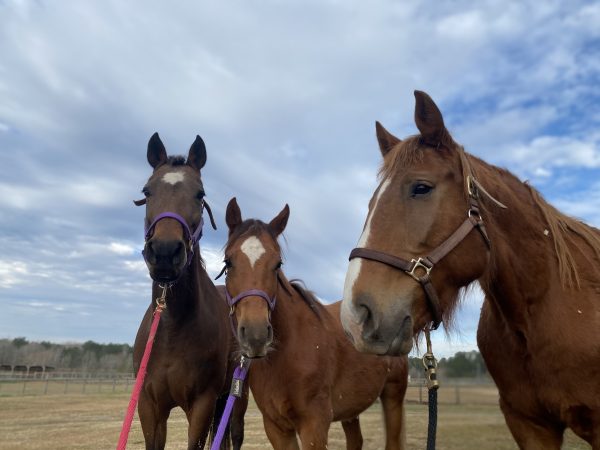 Favorite place you have travelled to.
Nisyros, Dodecanese, Greece in 2019!